Best Employers
Celebrating the best of the best – announcing our Best Employers 2023 winners
Best Employers Eastern Region is our flagship employee engagement programme. With this year's surveys completed, that could only mean one thing: time for the awards conference. So on Thursday 19 October we came together with businesses from across the region to recognise and reward employers going the extra mile for their people. If you weren't able to join us, don't worry – here's a round-up of all the well-deserved winners of both awards and accreditations.
What's Best Employers?
An employee engagement programme based around a survey. Best Employers helps organisations in Cambridgeshire, Essex, Norfolk and Suffolk understand the employee experience, and develop forward-thinking, productive and inclusive workplaces where people can thrive. It's a collaboration between Pure and eras, who create the survey, supported by longstanding sponsors Birketts.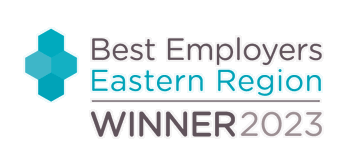 Our award winners
Organisations that take part in Best Employers are automatically entered into the awards. The winners are decided based solely on the results of the employee surveys. That's one of the reasons these awards are so special – because they're voted for by the people who know the organisations best.
Here are all the winners, along with a taste of what our judges had to say about them:
Best large organisation

'Holkham is an innovative and people-centric organisation who showed us considerable evidence of how Best Employers is supporting their people strategy. There's a clear correlation between previous results and how they continue to turn the dial by implementing progressive and inclusive initiatives and policies. The evidence they gave us across all three pillars of ESG shows how integral this is to their colleagues, and their ability to retain and attract talent in a rural community.'
Best medium organisation

'Policybee invest an impressive amount of time and effort in developing their approach to flexible and hybrid working. They've also put measures in place to promote collaboration and team-building. They combine these with a proactive approach to wellbeing and a commitment to the welfare of their employees.' 
Best small organisation

'The importance of employee wellbeing and psychological safety is at the heart of Lighthouse. Even as a small business, Lighthouse pride themselves on offering tangible and intangible rewards to their employees and giving back to their local communities.'
Best not-for-profit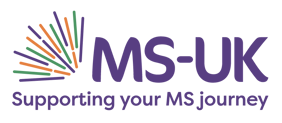 'MS UK share and connect their sense of purpose with all new employees and use external speakers to engage with their teams. MS UK clearly measure diversity well, and carefully tailor training to the needs of the team rather than adopting a one-size-fits-all approach.' 
Best professional services

'Indigo Swan have integrated their values into everything they do – from customer service and experience, to the way they develop, manage, lead and reward their people. They really do place their people at the heart of what they do. "Happiness First", one of their core values, means that the engagement and wellbeing of their people is always front and centre of the running of the organisation.'
Best manufacturing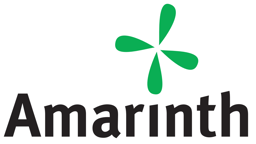 'Amarinth involved their employees in developing their values which help guide day-to-day decision making. There are clear career paths and an emphasis on personal development through individual training plans. Their ESG [environment, social and governance] strategy is impressive and includes elements like an electric car scheme and charging points – they even have beehives on site. Local charities and schools are part of the mix too as they offer work experience to three local high schools, as well as sponsoring the Woodbridge 10K.'
Best hospitality and retail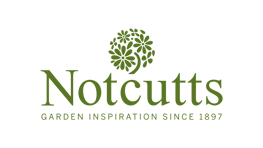 'Notcutts measure their effectiveness in terms of both business and people results. Concepts like rebranding their head office as the "support office", "Feel Good Friday", strategy conversations and bespoke development actions show their commitment to creating workplaces that engage their people.'
The Alex Pearce memorial award for most improved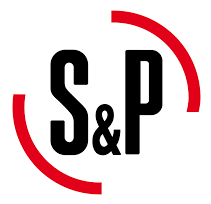 'From their 2021 results, Soler & Palau's employees have shown the largest growth in engagement out of all the organisations that took part. This is testament to their commitment to creating an engaging and supportive place to work.'
Who achieved an accreditation?
We invite organisations whose survey scores are in the top 30 per cent to apply for accreditation. This involves filling in a detailed application including supporting evidence to show what makes them an outstanding employer. An independent panel of judges assess the information alongside their survey results and participation levels, and award silver, gold or platinum accreditations.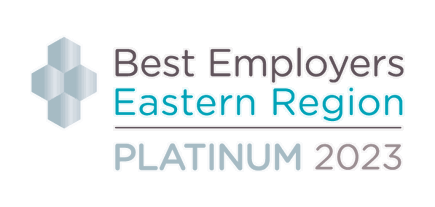 PLATINUM
•    42 Technology
•    Global Chair Components
•    Holkham 
•    Indigo Swan 
•    IPRS Group
•    LSI Architects
•    Orwell Housing 
•    PolicyBee
•    Power Testing 
•    Suffolk Family Carers 
•    The Thalidomide Trust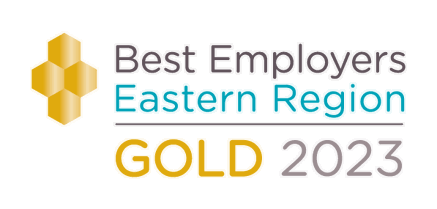 GOLD
•    Axter
•    Big C Cancer Charity
•    Britten Pears Arts
•    Cambridge Enterprise
•    Centre 33
•    CPL One
•    Endomag
•    Lovewell Blake
•    ML Financial Associates
•    Omega Ingredients
•    Pickering Group
•    Premier Education
•    Prettys Solicitors
•    Scrutton Bland
•    Stratagem IPM
•    The AF Group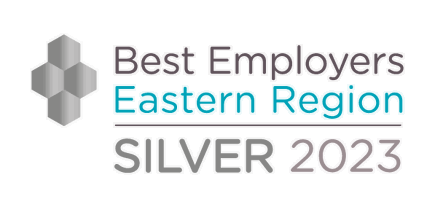 SILVER
•    Amarinth
•    Arthur Rank Hospice Charity
•    Cambridge Building Society
•    Exim Group
•    Green & Purple
•    Lighthouse Training and Development
•    Macquarie Energy Leasing
•    Morplan 
•    MS-UK
•    Notcutts
•    Smithfield Foods
Find out more about each accredited organisation here >
What else happened on the day?
We had a great turnout, with 170 leaders and professionals coming together to celebrate and share approaches to employee engagement. While the awards and accreditations were a big part of the day, we also had a packed agenda of inspirational speakers from well-known organisations sharing their insights on improving the employee experience. That included Tom Athron, Chief Executive Officer at Fortnum & Mason, Jenny Segal, speaker and author, and CEOs of top organisations from across our region - Mike Sewell, Managing Director at CPL, Nick Steven-Jones, CEO at Jarrold & Sons and Sharon Allen, CEO at Arthur Rank Hospice Charity.
With two hampers generously donated by Jarrolds and Fortnum & Mason as prizes, we also held a charity raffle which raised over £1,139 for the East Anglian Air Ambulance. We're pleased to say we had a great response from attendees too.
Here's what some of them told us:
'The day was so positive. The speakers were all great and everyone was exceptionally friendly. It was great to talk with people from such a range of organisations, and get inspiration and ideas from them.' 
'A thoroughly enjoyable day – and lots of food for thought to maintain our accreditation, and maybe go one better next year with an award.' 
'The speakers were fantastic – I didn't know what to expect from the day but it was brilliant!'
Jeanette Wheeler, Partner and Head of Employment and Immigration at our sponsors, Birketts, said:
"Birketts continues to be a proud sponsor and partner of Best Employers Eastern Region. This year's programme was one of the best yet and we thoroughly enjoyed coming together with everyone to celebrate the achievements of the best of the best. Best Employers is about helping to make the Eastern region a place where businesses and organisations thrive because their people are committed to ensuring their success. This happens when staff thrive because their employers are creating better places for them to work – something that is vital in today's competitive job market."

Want to know more about Best Employers?
While this year's programme might be over, you can still find out more about how it works – and how you can take part in 2025 – on our Best Employers' website.