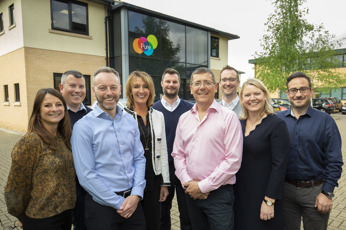 At Pure we have two goals:
to help organisations in the Eastern region grow by recruiting and developing highly engaged employees
to support candidates at each and every stage of their careers.
How we're achieving those goals
By matching highly skilled candidates with accountancy, human resources, technology, marketing and digital, and professional office roles. We recruit for all types of positions for all types of businesses, from short-term temporary cover to longer-term contracts and permanent recruitment.
Why choose Pure?
Because we build long-lasting relationships with our clients – we know that the secret to establishing successful long-term client and candidate relationships is to become a trusted advisor. So we listen closely to the people we work with and concentrate on getting successful outcomes for everybody. For us, it's never just about making a quick return.
Because we go beyond recruitment – our job doesn't stop once we've filled a role. We continue to give clients advice and support once we've found them the perfect candidate. We can also help with inductions, development and more.
Because our people are experts at what they do – each of our consultants has at least one specialism. So they can offer you in-depth experience and recruitment market knowledge in your specific sector. They've spent time developing and maintaining strong networks of contacts which means they're well-placed to find the best of the best for our clients. We're also an Investors in People Gold company, because we put our people at the heart of our business – supporting, rewarding and motivating them to deliver exceptional service to both our clients and our candidates.
Because we have a great reputation – you don't just have to take our word for this. Every year more than 1,000 of our region's organisations trust us to find the right talent for their businesses. And 97% of our clients have rated us as 'good' or 'excellent', and said they'd use us again. Find out more about some of our happy clients.
More than just recruitment
Alongside matching people to permanent, temporary and fixed-term positions, we also offer these services:
board-level searches
salary benchmarking
psychometric and personality profiling
designing and facilitating assessment centres
executive coaching
bespoke leadership programmes.
Get in touch to find out how we can help you.
The Pure difference
Alongside our business-as-usual recruitment work, we also offer a range of extra services to help your people and your business thrive.
Recruiting the best in senior management
If you're looking to fill a board-level position, get in touch with Pure Executive. We specialise in finding candidates for senior roles including chief executive officers, chief financial officers, managing directors, finance, HR and marketing directors, and many more. And we can help you with both permanent and interim appointments. Contact us to find out more.
Developing talent in our region
We're really proud of our Pure initiatives: the Best Employers Eastern Region, Women's Leadership Programme, Board Ready Talent Scheme and our specialist development forums.
Find out how we can help you
If you like the sound of anything you've just read, feel free to contact us. We're looking forward to hearing from you.