News
The reality of tech recruitment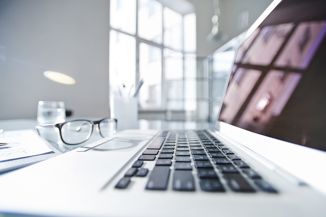 Always a vital part of any business, the COVID-19 pandemic and the rise of remote working have made talented digital and technology employees even more important. But the reality is that there are currently more jobs than there are people to fill them. So what can businesses do to make sure they're attracting top tech people?
The numbers don't lie. According to a McKinsey survey, 61 per cent of HR professionals believe hiring developers will be their biggest challenge in the next few years. At Pure we now have only around seven to eight people applying for every position we advertise – before the COVID-19 pandemic, it was 40 to 50. That's a 75 per cent drop. And in a highly skilled sector like digital and technology, that adds up to an acute shortage of talent.  
The fact is, it's a buyer's – or jobseeker's – market out there. So it's important that employers do everything they can to stand out from the crowd. Luckily, we're here to help. Here are our top three ways to make sure your tech recruitment is up to scratch.  
How to attract (and keep) tech talent  
1. Make sure your people can work from anywhere 
Thanks to the rise in remote working brought about by the COVID-19 pandemic, geography is no longer a barrier when it comes to finding the best candidate for a position. So if you can't get the skills you need close to home, you can now go much further afield. This means you need to be set up to offer agile working (allowing people to work where, when and how they choose) or hybrid working (where an employee splits their time between the workplace and working remotely). This doesn't just apply to tech positions either – with people looking for better work-life balances post-COVID, if you're not offering some kind of flexible working, you're almost inevitably going to miss out on the very best candidates.  
Whatever position you're recruiting for, it's important to set clear goals around how often you expect people to be in the office. If you absolutely can't live without staff being on-site, you might have to think about creating relocation packages to get the best job seekers. And don't forget about freelancers, contractors and the people you already employ – could you train existing workers to give them the skills you need rather than looking for someone new? 
2. Give job seekers a great experience 
Tech professionals are in demand. So if you don't acknowledge their application, or take two weeks to email them after an interview, they might well get snapped up by someone with a more professional and streamlined recruitment process. We'd go so far as to say that you really need to pull out all the stops to impress – otherwise you could lose your ideal employee.  
Here are just a few ways to make your tech candidates' experience of your hiring process something they'll remember for the right reasons. 
Make applying as easy as possible 
Clearly state the skills, experience and qualifications you want in plain English (if you can include some salary information as well, even better). If you ask people to fill in an application form, make sure it's straightforward and doesn't take hours to do.  
Be where the tech professionals are 
IT and software professionals communicate differently. For example, they tend to stay away from social media and traditional recruitment websites. So make sure you're looking in the right places – like hackathons, open-source channels and developer meet-ups. 
You should also have some existing tech people on your interview panel and reviewing CVs. Because they might see something in someone that your HR department doesn't. 
Set recruitment timescales (and stick to them) 
Agree on turnaround times for when you get an application or CV, and when you contact people to invite them for interviews. Responding within a week or two could make you stand out from the competition.  
Don't leave people hanging if they aren't successful either. It only takes a few minutes to send a 'thanks-but-no-thanks' email. And remember that although you don't need them now, you might need them later. If you've given them a great recruitment experience, they'll be more likely to remember you positively, even though they weren't successful. Virgin Wines is a great example here – when recruiting for a new chief technology officer, they sent each and every applicant a box of wine and a personal note from the CEO to thank them for taking the time to apply. 
Using video calls for some (or all) of your interviews can speed things up as well. They're much easier to schedule, especially if interviewees are coming from further afield. And once you've made a decision let your preferred person know quickly – if you don't, they might have already signed on the dotted line with a competitor. Most of us make hiring decisions pretty quickly, but then get held up by admin and red tape. If you're ready to offer someone a job on the same day as the interview, or the day after, don't delay. 
3. Remember that you're being interviewed too 
Salaries and benefits are important, but they're no longer the deal-breakers they were before. People are looking to work for organisations whose ethics, values and culture match their own. They want to know th