News
Honouring the reign of Her Majesty Queen Elizabeth II
Our Pure family were deeply saddened to hear of the death of Her Majesty The Queen.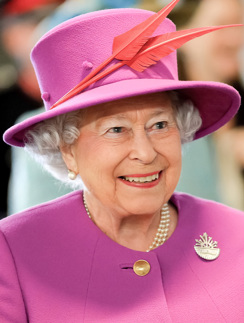 For 70 years, Her Majesty Queen Elizabeth II was a shining example of leadership, dedicated service and an example to us all. A symbol of stability in an ever-changing world. As a Queen, mother, grandmother and great-grandmother, she leaves behind an incredible legacy. She was an inspiration to many people, here in the UK and across the world.
Our heartfelt thoughts and condolences are with King Charles III and the Royal Family at this time.
"When life seems hard, the courageous do not lie down and accept defeat; instead, they are all the more determined to struggle for a better future." Her Majesty Queen Elizabeth II.
Written by
David Culley
David joined Pure in 2003 and has played a key role in Pure's growth. He has built an enviable reputation amongst the charity and public sector customer base and has responsibility for the delivery of senior-level recruitment solutions. David became Managing Director in April 2022 with oversight of all business operations whilst remaining close to his customers and being part of the Cambridge business community.