20 years
20 acts of kindness for 20 years of Pure
Each year our offices choose a charity to support. Because 2022 is particularly special to us as we celebrate 20 years of Pure, we're planning 20 acts of kindness to go along with that.
Supporting the communities around us is close to all our hearts, as both an organisation and individuals. In fact, since 2002 we've raised over £170,000 for charity. By regularly donating, volunteering and fundraising for local causes through events, team activities and individual challenges, we hope to give a little something back.
This year we've decided to put mental health charities front and centre of our fundraising.
Which charities are we championing?
Cambridge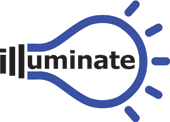 Our Cambridge office have chosen Illuminate, a not-for-profit organisation specialising in mental health coaching and training to help people make positive changes. They work with both individuals and businesses and have more than 14 years experience of in using coaching to overcome and manage mental health issues. They're also passionate about challenging the stigma of talking about and addressing mental health.
Chelmsford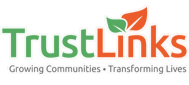 Chelmsford is lending its support to Trust Links, Essex's local independent charity for mental health and wellbeing. They offer things like therapeutic gardening, recovery classes, social activities and employment training (and more) to adults, young people and families seeking support with mental health. They support around 3,000 people in Southend, Castle Point and Rochford every year.

Ipswich
For Ipswich it's the Green Light Trust, who help people from all backgrounds and experiences to rebuild, reawaken or refocus their lives using nature. They're passionate about the power of 'green care' – the idea that the environment is an amazing tool for improving care and wellbeing for everyone in society.
Norwich

Our Norwich office is supporting MAP, a youth charity that supports young people's mental health and wellbeing. Established in 1991, they work in two broad ways: directly providing accessible early support, and influencing other services to be better.
From their drop-in centres in Norwich and Great Yarmouth, and outreach work across Norfolk, they deliver open-ended, free, independent advice and advocacy; counselling; youth work and informal education.
Why mental health charities in particular?
According to Champion Health's depression statistics, depression is one of the most prevalent mental health disorders in the UK, affecting around one in six adults. The pandemic has obviously played a big role in this with rates of depression still much higher than they were before Covid. Around 17% of adults experienced some form of depression in the summer of 2021, compared to just 10% before. And in the workplace:
52% of employees say they're experiencing symptoms of depression
61% of employees with depression are female
33% of employees experiencing depression are aged 25 to 34
only 9% of employees are getting mental health support.
These numbers make for tough reading. So we're hoping that by championing mental health charities in 2022, we can help to raise both funds and awareness for these important organisations.
20 acts of kindness
To celebrate our 20 years in business, we're doing things a little differently this year. So we're planning 20 acts of kindness for our charities from across the company. Those are likely to be:
sharing our skills – e.g. running workshops on recruitment-related topics like preparing for interviews, writing CVs, applying for jobs, and mentoring and coaching (Judith Pugh, our Marketing and Communications Manager, already does this for Illuminate, as does our Director, Caroline Batchelor, who's on their Business Advisory Board)
fundraising – raising money through sponsorship
activities – volunteer activities like planting trees, painting walls, gardening and litter picking
promotion – shouting about all our charities through our website and on social media.
Want to know more?
Follow #PureCharity on Facebook, LinkedIn, Twitter and Instagram. You might also want to search for #wellnesswednesday for regular tips and tricks on ways to look after yourself at work.
And if you're feeling inspired, you can use the links above to donate to any (or all!) of the charities we're championing.