News
Bouncing back –returning to growth by increasing our team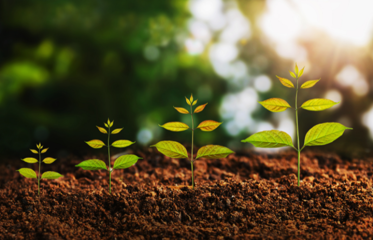 The COVID-19 pandemic has affected every business in some way, and ours is no exception. But we're pleased to say that with recruitment levels returning to where they were pre-pandemic, we're increasing the size of our already talented team to meet this rising demand.
Adapting in uncertain times
All businesses have had to make changes due to the pandemic. For us, it's meant moving to full agile working – allowing our people to work from home – and increasing technology to build our culture virtually. So that's things like using our cloud-based employee intranet 'Jostle' to put communication, connection and celebrating success at the forefront of our business and holding regular virtual team meetings and coffee mornings.
One thing that hasn't changed over the past year is our commitment to creating a supportive environment at work – one that builds a culture of teamwork and allows our people to flourish. Our emphasis on quality and going the extra mile for clients and candidates alike also remains. And we continue to focus on establishing relationships as trusted advisors, bringing about successful long-term outcomes – for us, it's never about making a quick return.
An improving job market
The employment market in East Anglia continues to gain strength. As our very own CEO Ian Walters says: 'as the economy begins to recover, our region will return to record levels of employment.' This seems to already be happening – we registered more new roles in April 2021 than we did in the same month last year, or the year before. And according to the Chartered Institute of Personnel and Development (the professional body for HR and people development), 38% of employees want to change jobs in the next 12 months.
The pandemic has forced businesses to work in new ways – for example by introducing remote working and leaning on technology more. And with over half of workers wanting a 50/50 remote/office split (according to a YouGov survey) and only 10% wanting to return to the office full-time (from a survey by O2), this looks set to continue. So businesses that want to compete will need to embrace these new ways of working to be attractive to the best candidates. Doing so will also increase the size of the talent pool they have access to (find out more about the advantages of agile working). To support this they're now looking for new people with different skillsets.
All of these things combined mean we're likely to see a boom in available jobs and candidates throughout 2021 and beyond.
Responding to increased demand
To make sure we can support our clients – new and old – as they recruit in the post-pandemic world, we're increasing our team. This will also help us give our candidates the very best service as they look for their next opportunity. As Gill Buchanan, our Chief Operating Officer, puts it: 'With demand for qualified candidates being back at pre-COVID levels, it's important we have the right people in place to get our clients access to the best people. So we're really excited about the newest additions to our already talented team.'
Our new recruits
Kathryn Van Wyk, Senior Recruitment Consultant in our Accountancy team, Cambridge
Kathryn's been working in recruitment since 2007. So she comes to Pure with a lot of experience in accountancy and finance, having previously found candidates for both temporary and permanent positions at another agency.
'I wanted to work for Pure because of the culture and ethos of the business. Their commitment to customer service and delivering to their candidates and clients really appealed to me.'
Jade Halil, Recruitment Consultant in our Professional Office team, Ipswich
Jade started in recruitment in 2014. Since then she's found positions for people in office support in and around Ipswich.
'Pure has a great reputation in our industry. I'm really looking forward to finding the best people for temporary and permanent positions for professional office clients.'
Jordan Cornes, Recruitment Resourcer in our Technology team, Norwich
Jordan studied intercultural communication with business management at UEA, graduating in 2019. He then started working in recruitment, recruiting for IT positions in Suffolk, Norfolk and Essex, before moving to Pure.
'I love finding candidates new roles, then taking them through the process from application to the day they start their new job, and beyond. Pure is a great place to do this.'
Henry Dawson, Recruitment Consultant in our Technology team, Norwich
Henry began his recruitment career in the Midlands before relocating to Norfolk. His previous experience includes working for a national recruitment business specialising in IT and digital marketing. At Pure he recruits for IT positions for organisations across Norfolk.
'Pure is a part of a thriving and well-connected business community that I'm really enjoying getting involved with.'
Stephen Paul, Recruitment Consultant in our Technology team, Norwich
Stephen has 10 years of experience in IT recruitment across East Anglia. Before getting into recruitment he worked in IT himself – so he's able to quickly understand client briefs and the challenges technology companies face in finding the right people.
'One of the best parts of my job is building strong relationships with clients, then working together to make sure they get the highest standards of service.'
Paige MacDonald, Business Administrator working across all our offices
Paige is based in our Ipswich office and supports all our people with admin and compliance. After graduating from Kingston University with a photography degree, she worked in insurance before coming to us.
'I'm looking forward to bringing some creative flair and lots of new ideas to the Pure team.'
Becky Waters, Quality and Compliance Administrator working across all our offices
Becky started working in recruitment in 2015. She's based in our Norwich office but oversees and supports compliance processes across the whole of Pure.
'It's my job to make sure Pure has all the right policies and procedures in place. So we can all do our best work, every day.'
How can we help?
If your business is looking for new people – whether that's to add to your existing team or to bring in new skills as a result of the pandemic – we can help. Get in touch to find out more.