News
Remembering Alex Pearce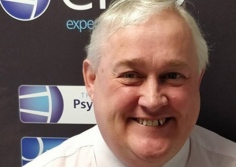 We were incredibly sad to hear about the news of Alex Pearce, Managing Director of eras Ltd who died suddenly in mid-October following a short illness. I would like to pay tribute to our business partner and friend, who we co-founded Best Employers Eastern Region with, in 2012.
Best Employers Eastern Region has become the trusted 'go-to' on employee engagement for organisations across the Eastern Region and it would not exist if it were not for Alex.
In 2011, Alex and I were talking at one of eras's workshops and I had been pondering how to develop a 'Sunday Times Best Companies' type programme specifically for our region. Alex mentioned eras's culture and values survey in passing, which was a true light bulb moment and as soon as we started talking about it, we did not stop! We both shared the same passion, enthusiasm and belief that this could be an exciting programme. From that moment, Best Employers Eastern Region was born.    
Over the past 9 years, we have formed a great partnership between the teams at eras and Pure. In recent years, we have been joined by Archant and Birketts who have sponsored and actively supported the programme, enabling us to work with more than 400 of the region's diverse organisations.  
What I loved about working with Alex was his drive, and innovation to continuously improve and move the project forward. No sooner had we agreed a plan, it was delivered. He was a very private and modest man, although, by no means afraid to speak his mind! On many occasions, I urged him to speak at our Best Employer conferences to share his immense knowledge and expertise, but he shied away from the limelight and preferred to lead from the back.
I will miss my Best Employer Partner in so many ways; his fast-talking dry wit, his wise counsel, immense knowledge and the ability to bounce and develop ideas alongside him.
My heart goes out to his family and team who have such respect, loyalty and love for their leader who in his own, very distinct way, practiced what he preached. Working together in 2021, we will make sure that Best Employers continues to evolve and innovate and would make Alex proud.
We send our deepest sympathy to Alex's family, and to Andrew Kitchen and the team at eras ltd.