News
Pure promotes Jodie Woodrow to Business Director
Pure, the East of England's leading professional recruitment specialist, has promoted Jodie Woodrow to Business Director.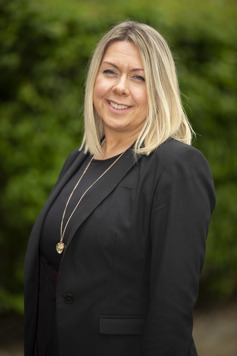 Jodie originally joined Pure in 2005, co-founding and managing the company's Ipswich office. She has continued to play an integral role in the development and success of Pure and its purpose of supporting the growth of organisations in the Eastern region over the last 14 years. Having specialised in senior accountancy appointments, Jodie has more recently been focussed on developing Pure Executive, which specialises in Board level appointments. 
Lynn Walters, Executive Director at Pure, said: "Our people are at the heart of our business and Jodie has been instrumental in the successful growth of our Ipswich office and the launch and development of Pure Executive. We're pleased to have been able to reward her hard work, dedication and contribution to our business."
Jodie Woodrow added: "I am delighted to have been promoted to Business Director. Since I joined Pure, I've had the opportunity to grow our business alongside our energetic and progressive leadership team and to continue my professional development by taking on new, exciting challenges like developing the Pure Executive brand. I have had great a role model in Lynn, who has championed me, providing tremendous support and encouragement to help me progress to Business Director."
Pure Executive specialises in Board level appointments across a range of sectors and has a strong track-record supporting privately-owned organisations, non-profit and listed businesses. Over the last four years, it has appointed over 90 Directors to the Boardrooms of some of the Eastern region's most established brands.
If you have executive recruitment requirements, contact Jodie Woodrow on 01223666455 or email jodie.woodrow@prs.uk.com.
About Pure
Pure is the professional recruitment company for the East of England, specialising in Accountancy, Human Resources, Technology, Marketing & Digital and Professional Office roles. It recruits across all levels from short term temporary cover to longer-term contracts and permanent recruitment. Pure Executive is dedicated to board level appointments.
Formed in 2002 from a single office in Cambridge, Pure now has four offices located across the Eastern region in Cambridge, Norwich, Ipswich and Chelmsford. It also provides a range of added value initiatives designed to help people and businesses to thrive. These include Best Employers Eastern Region, Women's Leadership Programme, Board Ready Talent Scheme and specialist Development Forums.
About Pure Executive
Pure Executive is the Executive Search division of Pure. Pure Executive specialises in Board level interim and permanent executive appointments across a range of sectors and has a strong track-record supporting privately-owned organisations, non-profit and listed businesses. Appointments include CEO, COO, CTO, CFO, Marketing Director, Sales Director, Commercial Director, HR Director, Non-Executive Director and Chair roles.

Written by
Judith Pugh
Judith joined Pure in 2017 and is responsible for marketing the business, marketing strategy and delivering campaigns. Judith has worked in marketing for more than 20 years across a range of industries from health and fitness, horticulture, GIS software, education and now recruitment.