News
Helping employees with the cost-of-living crisis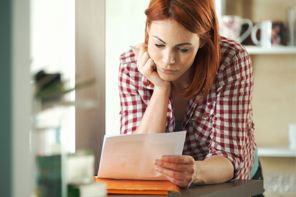 The phrase 'cost-of-living crisis' has been a daily feature in our press and media recently – and rightly so. We're all feeling the pinch at the moment with sky-high inflation and rising costs for energy, fuel and food. The good news is that, as an employer, there are lots of ways you can help your people.
According to a PwC survey in June 2022, 83% of reward specialists employed by large companies are taking action to help employees during these difficult times, and looking at creative and practical ways to do that. Some of the ways organisations are helping include traditional pay rises and one-off bonuses, or more creative things like travel, energy and food costs, or discounts on shopping or dental plans, for example.
Help one, help all
Giving your staff some financial help isn't just a 'good thing' to do. It shows your compassion as a conscientious employer and, in today's jobseeker-driven market, it'll also help you attract and keep more talented people.
A recent poll by the CIPD also found that financial insecurity is negatively affecting people's performance at work, which can lead to more days off sick. So giving them a helping hand could actually improve productivity.
If you're ready to help but aren't sure where to start, here's our step-by-step plan to help you do just that.
Step 1: Review your financial wellbeing policy
Financial wellbeing policies exist to help build supportive workplaces where managers and employees can talk about financial issues. They also make sure everyone knows about the financial help and resources available. Hopefully you've already got one as part of your wider employee wellbeing strategy. If so, it's worth making sure it's still working as hard as it possibly can for your employees in the current climate, especially if you haven't updated it for a while. But if you're one of the 50 per cent of employers that the CIPD estimates don't have a policy in place, think about creating one. Why? Because it acknowledges that you understand, as an income provider, the vital role you play in your workers' financial wellbeing.
There isn't a one-size-fits-all solution as to what your policy should include. But the CIPD recommend it should at least have information on free financial advice and flexible working policies.
What to include
Information on free, confidential and independent financial advice
Your financial wellbeing policy should include details of where people can find this type of information. We're a big fan of MoneyHelper – it has lots of tools including a budget planner, bill prioritiser, and credit card, mortgage and savings calculators (plus many more).
You could also offer your people financial education. That could be training sessions or advice on personal budgeting, information on saving for retirement, what to do if you can't pay a bill, and so on.
Information on flexible working policies
Flexible working can be helpful for people with long commutes – remote working could save them money on fuel or public transport. And those who live closer to work might prefer to come in to save money on utilities.
Step 2: Check your benefits package
Benefits packages are a great way to help your people increase their spending power and protect them from financial shocks. What you offer is of course up to you, but most include things like:
life insurance
pension plan
private health care
dental and eye-care.
You could also sign up with a benefits and discounts provider, and add discounts on meals out, gym memberships, local retailers, etc.
At Pure we're really proud of our benefits package. Some of the things it includes are:
a group personal pension from Aviva
life assurance from Unum, which includes Help@hand – remote access to GPs, medical second opinions, mental-health support, physiotherapy, and life, money and wellbeing help
Vitality health insurance – comprehensive cover with advanced cancer care, which also gives our people rewards for being healthy and getting active
a Bupa health cash plan that gives cashback for everyday healthcare expenses like prescriptions, and dental and eye appointments
an employee assistance programme including access to confidential counselling, and a 24/7 helpline for medical, legal and financial advice
family support with enhanced leave, flexible holidays including the option to buy and sell holiday days, and long-service awards.
Don't forget to include details of less formal arrangements, like discount schemes. At Pure we've signed up to Cyclescheme, which offers our people up to 40% off the cost of a new bike, and LifeWorks Perks, which gives us discounts on shopping, dining, lifestyle and entertainment.
Other things you can do include offering a discount on your own products or services. Already doing that? Consider extending it to family and friends. It's a great way of helping out and showing your employees you care about them.
You could also introduce a salary sacrifice scheme. This is when employees exchange a proportion of their pay for non-cash benefits like a company car or pension contributions. There are lots of third-party providers who can run these for you. But there are also legal and tax implications which you'll need to think about.
And finally, you might also want to look into setting up a hardship fund to give loans or grants to employees who find themselves in dire financial trouble.
Whatever you offer, make sure everyone knows about the benefits and how to get them – there's really no point otherwise. Train managers and encourage them to talk to their teams about them. Send out targeted comms to different segments of your workforce to raise awareness. And check out our 2022 salary survey for details of the types of benefits job seekers in our region look for.
Step 3: Focus on mental health
Financial worries can have a hugely detrimental effect on our mental health. So try to normalise conversations about money problems. Managers should feel comfortable talking to their team members about this – showing concern and empathy can do wonders when it comes to breaking a stigma. The CIPD has some advice about this on their website.
You should also train your managers to spot signs of depression or anxiety, and give employees access to counselling. At Pure we have mental health first aiders who we've trained to identify, understand and help those who might be experiencing mental-health issues.
You might also want to create an employee assistance programme. That's a confidential service that helps employees and their families deal with issues both at home and at work. They usually include a free phone number people can call any time, day or night. Our life assurance cover from Unum includes three employee assistance programmes – Unum, Bupa and Vitality.
Social events are often the first thing to go when purse strings are tight. But they can really help with morale. So if you can afford to, organising some out-of-work get-togethers is never going to hurt.
Step 4: Make sure you're paying a fair wage
All organisations need to be realistic and fair when they decide what to pay their people. But it's important that you carefully budget for any pay awards and don't put your own business at risk. You don't want to find yourself having to make people redundant in six months because you've given unsustainable pay increases. After all, the cost-of-living crisis isn't just affecting individuals – it's increasing outgoings for businesses too.
If you do decide to raise wages, remember that some people could actually end up worse off, for example, if they have to pay more tax, or lose their entitlement to certain benefits. It might be worth having a conversation with them to make sure this won't be the case.
You could also have a look at the real Living Wage. Set by the Living Wage Foundation, it's based on what people really need to earn to get by, and voluntarily paid by nearly 11,000 UK employers. There are lots of benefits for businesses that pay it as well. For example, 86 per cent of them say it's improved their reputation, while 75 per cent say it's increased employees' motivation and retention rates.
The main thing to remember is that there are lots of ways to be a socially responsible employer during both good times and bad. It doesn't always come down to salary.
Got some ideas of your own?
We'd love to hear from organisations who are finding new ways to help their people out during these tough times. Feel free to get in touch with us.