Opinion
Think there are lots of candidates in the job market? Think again…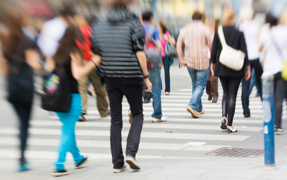 For years now, most employers have been inundated with CVs when advertising for jobs. And we often hear about the struggles graduates are having to find positions. This has led to a perception that there are lots of candidates in the job market. But in fact, the opposite is true.
Job vacancies in the UK have reached a record high. A lot of this is down to the fact that people just aren't leaving their current jobs at the moment. Why? There are a few reasons…
Worries about the coronavirus pandemic: Obviously this is the biggest elephant in the room. Nobody wants to be the 'last in' at a company if financial woes start to bite and redundancies are on the cards. And on the flip side, if a company has looked after their employees well during the pandemic then they might be reluctant to leave for loyalty's sake.
Fear of taking risks: There are so many 'what-if's when it comes to taking the plunge and looking for a new job. What if my boss finds out I've been looking for a new job? What if I don't like the culture at the new company? What if the career progression isn't as good? The list goes on.
Feeling too comfortable: If people are good at their jobs and the salary's at about the right level, they're just not going to want to leave.
Thinking they're too old: Because you can't teach an old dog new tricks, right? Lots of people think they're too old to change jobs or start a new career.
They don't want to lose their benefits: If someone works for a company with a great flexible working policy (for example), they might not want to move and lose this. The same goes for salaries, professional development, a good work-life balance, and so on.
So what can businesses do to encourage candidates to move jobs?
Here are our top five tips to persuade people to take the plunge.
Offer competitive salaries
It might seem obvious, but good salaries are always going to be top of job-seekers' wishlists. So you need to make sure you're paying people what they're worth. Find out the market value of the role you're looking to fill and make sure you're competitive. And put the salary (or band if you prefer) on the job ad. It will definitely encourage people to apply. Having said that, a good salary alone probably isn't going to be enough to win you the cream of the candidate crop. So you might also want to…
Streamline your recruitment process
It's often the first experience someone will have of your organisation. So if it's badly organised or slow, then prospective employees aren't going to stick around. The good news is that there are lots of ways to make sure you're not lagging behind in this area – have a look at our tips for ways to streamline your interview process.
Find out what people think of you (then fix it if it's negative)
In today's connected world of social media, sites like Glassdoor make it easy to find out what people think about working for you. Employees can post reviews of the companies they work at, which job hunters can then use to decide if they want to apply there. As an employer, you can claim and brand your profile to talk about your company's mission or ethos, which is a great way to tell people why they should want to work for you. Unfortunately employees are more likely to post if they've had a bad experience. The good news is that on Glassdoor you can respond to these – a great way to stop these being off-putting for potential employees, and also to show how adaptable your organisation is.
Remember that it's not just about the job
The pandemic pushed flexible and agile working into the spotlight. And most people now expect some form of this to be available at work (as long as it's practical of course). If you're insisting that your employees work in the office five days a week, then why would people move to you from positions that allow them to work flexibly from home or elsewhere? Find out more about why your business should embrace agile working. You should also think about making sure you have (and actively use) a diversity and inclusion policy. And if your company can show how it's doing its bit for the environment, even better – these are all things which can and will encourage people to jump ship and come and work for you.
Be open-minded about skills and experience
If you're struggling to find someone for a specific position, you might need to be more open minded or flexible. Are you willing to offer training for the right person? If that's the case, then you might be better off looking for someone who has the right behaviours and values to fit with your organisational culture, then training them in the areas you need.
Need some help with your recruitment?
We'll be happy to help. Contact us to find out more.