News
Best Employers Eastern Region 2018 winners and accredited organisations revealed
Congratulations to all the winners and accredited organisations revealed at our Best Employers Eastern Region 2018 event on Wednesday.
The awards conference, held at the Rowley Mile Racecourse in Newmarket, brought together more than 150 business people from across the Eastern region. It celebrated the award-winning companies and provided the opportunity for the region's business leaders to learn from one another about creating engaging, inspiring and inclusive workplaces which bring out the best in their people.
The organisations presented with prestigious Best Employers Eastern Region 2018 Awards were: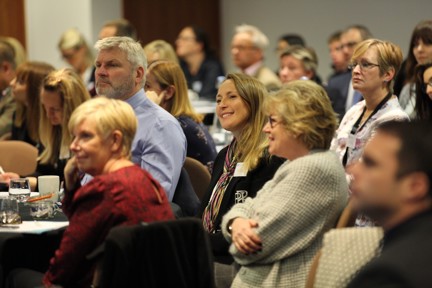 Best Overall Large Company: Concertus Design and Property Consultants Ltd, based in Ipswich
Best Overall Medium Company: The Fountain Partnership, based in Norwich
Best Overall Small Company: Aramar Solutions limited, based in Ipswich
Best Not-For-Profit: Allia, based in Cambridge
Best Digital and Technology: StrategiQ, based in Ipswich
Best Engineering and Manufacturing: Treatt, based in Bury St Edmunds
Most improved: Hundred Houses Society, based in Cambridge
As well as the award-winning organisations, more than 40 businesses were also presented with Best Employers Eastern Region Accreditations at the event. New for 2018, the Platinum and Gold accreditations were judged and awarded to the organisations which scored in the top 25% of the Best Employers Eastern Region employee engagement survey and provided further evidence that demonstrated their working practices. The full list of accredited organisations is shown on the dedicated Best Employers portal.
We would like to congratulate all our winners and accredited organisations. The full list really demonstrates the breadth of amazing organisations we have in our region and this external recognition will help them to further enhance their employer brand. In today's competitive recruitment market they will be in a stronger position to attract and retain the best people so that they can achieve business growth and success.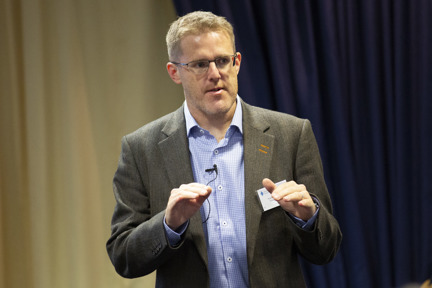 As well as being a real celebration, the event was also a fantastic opportunity for the region's businesses to learn from one another. Ultimately that's what Best Employers Eastern Region is all about. There were so much experience and diversity in the room and I'd like to thank all of our guest speakers for taking the time to share their employee engagement journeys. It was also incredibly encouraging to see how many people contributed to the Q&A sessions with both our guest speakers and award winners.

The guest speakers at the event were Mark Merrywest from Made Agency, Steve Shore from ReAssure, Marc Holl from IPRS and Tracey Locke from JLL. Jeanette Wheeler from law firm Birketts, sponsors of Best Employers Eastern Region, also led an interview with Catherine Spitzer and Julie Archer from Bidwells, in which they shared their experience of adapting the workplace environment to help shape the culture of the business. Plus, Clare Southall, Associate at Pure, hosted an interactive discussion to encourage delegates to explore what they had learned from the event, and from participating in the survey, and what they aim to achieve as a result.
You can read lots more about the event, including the key findings and regional trends from this year's Best Employers Eastern Region survey, as revealed by Paul Henderson from co-founders eras ltd, by following Archant's coverage online. As sponsors of Best Employers Eastern Region, Archant has reported on the event on both the Eastern Daily Press and East Anglian Daily Times.
All those who attended the awards conference, and the launch event in February, have also helped to raise money for charity. whilst the survey is provided free of charge to local organisations, 50% of the ticket price for each event amounting to more than £5,200 will be donated to the regional offices of mental health charity MIND, making this a highly successful and worthwhile initiative for the whole region.
To get involved in Best Employers Eastern Region 2020, register now at www.best-employers.co.uk