Stories
From HR candidate to HR client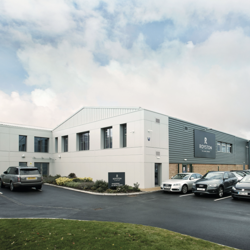 Lorna Sissens is an experienced HR professional who was on the hunt for a new challenge. But she wasn't exactly sure what she wanted that to be. So she came to Pure.
The challenge
Lorna had worked in HR for her whole career. And while she didn't want to step away from that, she did want to do something a little bit different from her previous positions. The problem was that she didn't know what she wanted that to look like. She knew she'd like to work with a small team, and she was interested in becoming more involved with the operational side of HR. But that was it.
Not having a particular industry in mind was actually making Lorna's search more difficult, and she was finding it all a little overwhelming. She was also looking for a new job in December, traditionally a pretty quiet time for lots of businesses.
The solution
A colleague who knew our team well recommended Pure to Lorna as a great place to start for some help with her job search. Shortly afterwards Marsha Gordon, Senior Recruitment Consultant, got in touch. She was actually already connected to Lorna on LinkedIn, so wasn't completely unfamiliar with her.
'Despite a strong background in HR, it seemed to me that Lorna had lost a little of her confidence,' Marsha says. So they collaborated on a list of her strengths and weaknesses, and worked on competency-based interview techniques to restore it.
'Marsha and I had lots of open conversations about the types of roles that were available,' Lorna tells us. 'She listened to my concerns and helped me find alternative options.'
One of Marsha's clients was Royston Labels, a privately owned label company established in 1984. They were looking for a new HR Manager. The recruitment campaign was being managed by Sharon Clayton, the Finance Director, which wasn't ideal – her day-to-day responsibilities made it hard for her to devote a huge amount of time to the search. The company hadn't previously worked with a recruitment consultant, but Sharon's lack of time, combined with the fact that they wanted someone who'd be on site full time, meant the search was proving quite difficult. That's when they decided to give Pure a try. And as soon as the job landed on Marsha's desk, she knew it'd be a great fit for Lorna.
Luckily the work they'd done together on Lorna's self-confidence paid off, and after two successful interviews, it wasn't long before she was offered the position.
How did Pure make a difference?
Lorna was particularly impressed with Pure's relaxed, but professional, approach. 'They were never aggressive or pushy,' she tells us. 'I felt really supported throughout my job search, and that they were invested in finding the best next role for me.' Lorna also found Marsha's coaching invaluable. 'Talking about roles and companies with Marsha before interviews gave me so much more confidence.'
Practically speaking, our reach across the region was also vital. 'I wasn't even looking in the location where Royston Labels are based,' Lorna says. 'So if I hadn't signed up with Pure, I never would have found my new role (which I love!).'
So would Lorna recommend Pure to anyone who's unsure about their next career move? 'I absolutely would! Their level of care for job seekers, knowledge of the roles they have available, and their consistent and thoughtful communication made a very overwhelming job search an enjoyable process. Huge credit in particular to Marsha!'
Lorna's now happily ensconced in her new position where she's working hard to contribute to her new employer's success. And the best news? Her job search with us, combined with the positive experience that Royston Labels also had filling the post, means that our candidate has now become our client. It really doesn't get better than that.
Do you need some help with your job search?
Our consultants are waiting to hear from you. You can see the jobs we have available on our website, or get in touch.