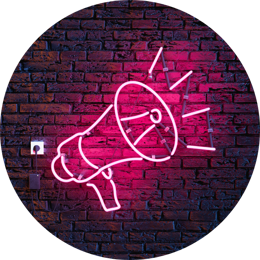 Best Employers 2023 is now open for registrations. Based on a confidential and customisable employee engagement survey, this programme helps organisations find out what their people really think of the way they operate. The goal is to support organisations in the eastern region and develop productive workplaces where employees can flourish and thrive.
We founded Best Employers in 2012 with psychometrics experts eras Ltd and sponsors Birketts who joined us in 2018. Organisations that take part receive a tailored report showing their survey findings, a plan with suggestions for what to do next, and valuable benchmarking data they can use to compare results with other employers.
More than a survey
The survey is just the beginning. Best Employers has created a community of forward-thinking businesses and leaders that believe success can only be achieved by powering up their people. One that changes workplace cultures and environments for the better. It's also a not-for-profit programme, with extra funds going straight to local charities. In fact, so far we've raised over £40,000.
Transforming organisations from the inside out
Almost 400 organisations have taken part in Best Employers since 2012, and they're using the results to transform their workplaces in positive and inspiring ways. Like the Holkham Estate in North Norfolk. 'We've used our results to shape our whole HR strategy,' says Alex Triplow, their head of HR. 'Not only does Best Employers give you great insights into things you can celebrate, it also shines a light on ways to become an even better place to work.'
Becketts Investment Management Group are another company with only good things to report. 'Best Employers allowed us to formulate our overall wellbeing strategy based on feedback from the team, rather than one-off, anecdotal comments,' says managing director Ian White. 'And the benchmarking data enabled us to put those results into context.'
Lynn Walters, Pure co-founder and director, is really proud of Best Employers. 'As the leading recruiter in the eastern region, we understand the importance of stimulating and motivating workplaces and bringing out the best in their employees. Best Employers helps organisations understand their most important resource – their people. That ultimately leads to more effective leadership, stronger brand loyalty and increased productivity.'
Recognising the best of the best
We invite organisations with the top survey scores to apply for platinum, gold or silver accreditation – and they also get the chance to win an award. This year, every organisation that takes part in the programme will get a Best Employers' kitemark. This shows employees that they're valued, and that employers are willing to invest in creating diverse, inclusive and sustainable workplaces. That's vital in a competitive market.
Find out more at www.best-employers.co.uk.