Stories
A backstage pass to the 2022 Women's Leadership Programme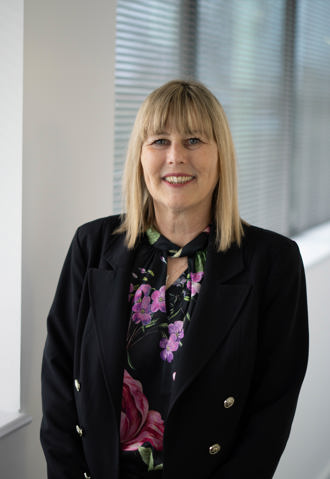 We designed our Women's Leadership Programme for women who want to develop their leadership skills, boost their confidence and expand their networks of successful female professionals. In this post, we want to tell you what really goes on when you take part in the programme, from someone who did just that in 2022. So we've been chatting to Tracey Gloyne, Director of Employee Benefits at Beckett Investment Management.
Tracey started working in financial services in her early 20s and immediately felt at home. The company she worked for had a structured career path with study support. They also offered courses designed to complement the exams she needed to take to become a financial adviser. But overall it was still a very male-dominated industry, and she often found herself the only woman in the exam hall. She wasn't discouraged though – if anything, this spurred her on to get her qualifications and become a role model for other women who wanted to do the same.
A changing role
Tracey joined Beckett Investment Management four years ago as Employee Benefit Consultant, and a couple of years later was promoted to Associate Director. This role gave her the chance to mentor other employees which she found really rewarding. When the existing Employee Benefits Director announced he was retiring, her job began to change, and Managing Director Ian White suggested she apply for a place on the Women's Leadership Programme as part of her personal development. 'I was keen to make sure I had the knowledge I needed to hit the ground running as my role progressed,' Tracey says. 'And I also really liked the idea of learning new skills with other like-minded women.' So our programme seemed like the perfect fit.
On the day
'It's always daunting arriving in a room full of people you don't know,' Tracey tells us. 'But everyone was so friendly and helpful that we were all immediately at ease.' She found this particularly refreshing after years of going to courses where she was often the only woman.
The programme's content covered a range of leadership skills, as well teaching the concepts behind those skills. This helped Tracey understand her own leadership style, and adapt it to help her communicate effectively with others.
What's happened since
Since taking part in the programme Tracey's been promoted to Employee Benefits Director, and leads a team of 25 employees. The skills she's gained have given her extra confidence and more tools to do this effectively. 'I've found the coaching skills particularly valuable, as I can apply them to so many everyday situations,' she says. 
The programme also helped Tracey understand her own core values, something she believes has affected her interactions with everyone, both at home and work. 'That's had a profound impact on both my personal and work life, as it's helped me focus on what's really important,' she tells us.
In her own words
'I'd recommend the Women's Leadership Programme to anyone looking to unlock their potential. I read a quote from Paul McKenna [self-help TV and radio broadcaster and author] many years ago that said, "you get more of what you focus on". And this programme really allows you to focus on your own personal development. Women in particular aren't great at putting themselves first. But it's absolutely worth investing in yourself by signing up to this programme.'
Feeling inspired?
If you, or someone you know, could benefit from the Women's Leadership Programme, we'd love to hear from you. Go to the website to find out more