Stories
Building a new relationship with Titon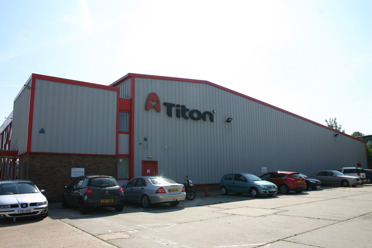 Titon manufacture and sell ventilation and window products. They were formed in 1972 by John Anderson, still their Deputy Chairman, and are based in Colchester in Essex. They employ 166 people in the UK and export their products across the world.
The challenge
Titon were on the hunt for a new Finance Director. Previously their CEO had carried out these duties, but when the company started its succession planning, they needed a specialist to take over. They hadn't recruited at this senior level for a while though. So when Andy Dowsett, our Senior Managing Consultant, approached them with an offer of help, they were happy to take us up on it.
The solution
After meeting with Keith Ritchie, Titon's Executive Chairman, Andy spent some time getting to know the business and its people. It was important to him to understand not just the role they wanted to fill, but also the type of person who'd fit perfectly with their culture.
'Titon has a lovely family feel to it,' says Andy. 'So it was important that the candidates we shortlisted for them would work well in this type of business. We also needed to make sure the company felt comfortable with the recruitment process, as they hadn't had to fill a senior position like this for a while.'
The next step was to put together a shortlist of candidates and start interviewing, all while staying in very close contact with Keith throughout. And we're pleased to say it wasn't long before they found the perfect person for the job.
How did Pure make a difference?
We worked hard to make sure Titon were comfortable with the recruitment process, as it was fairly new to them. We kept them up to date on how everything was going throughout, taking away any pressure or worries they had about recruiting at this level. One of the candidates they liked early on in the process accepted another role elsewhere, but luckily the shortlist we'd created was of such good quality that we could quickly fill the gap. We even introduced a couple more people later on – even though we'd finished the shortlisting process we felt they were both really good prospects, and we didn't want Titon to miss out.
Keith was pleased with the way the recruitment process went, and with the candidate they went on to hire. 'Pure carried out the recruitment process well,' he says. 'There was a very good level of communication and the personal contact with Andy was excellent. I was also impressed with Pure's regional coverage.'
how CAN we help you?
Pure Executive specialises in board-level appointments, helping organisations with their succession planning. So if you're recruiting for an executive position, or looking for one yourself, feel free to get in touch.