Best Employers
Best Employers 2021 winners' story – Big C Cancer Charity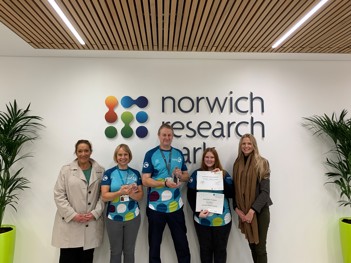 In this, the first of a series of articles, we'll be shining a spotlight on organisations that won an award from this year's Best Employers Eastern Region. In this story, we're looking at Big C Cancer Charity.
The Best Employers Eastern Region 2021 awards took place virtually on Thursday 30 September. Big C won the Alex Pearce award for the most improved organisation, as well as gold accreditation. Alex was the co-founder of eras Ltd, who sadly died in 2020, and this award was created in his memory. The winner was decided by comparing this year's survey results with those from 2018.
What's Best Employers?
Founded by Pure and psychometrics experts eras Ltd in 2012, Best Employers aims to help businesses develop engaging, inspiring and inclusive workplaces that bring out the best in their people. Organisations ask their employees to fill in a confidential survey which measures engagement, culture and values. The ones with the highest scores are then eligible for an award (based on their survey scores alone) and accreditation (platinum, gold or silver, based on their survey scores and extra evidence which our judges review). What makes Best Employers' awards particularly special is that companies are judged by the people who know them best – their own employees.
More about Big C
Established in Norfolk in 1980, Big C is the largest cancer charity in East Anglia. Their mission is to make a positive difference to local people affected by cancer. They do this through support and information, research and equipment funding, and education. The support and information centres are at the Norfolk and Norwich Hospital, Great Yarmouth and Kings Lynn, and there are also information hubs at Gorleston, Halesworth and Thetford, and others opening soon in Cromer and Wells. They have 80 staff and over 300 volunteers across Norfolk in their head office, the cancer support and information centres, and 12 charity shops.
Why did they win?
As mentioned above, we compared Big C's 2018 survey results with their 2021 score. It wasn't just about the improvement in these numbers though – we were really impressed with the way the charity used feedback from the 2018 survey to make positive changes for their people. This includes creating a new people and culture strategy focused on increasing organisational learning. And encouraging a positive culture in which their people are effective, productive, happy and customer-focused.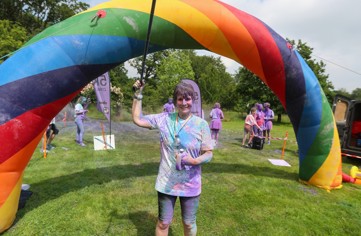 Big C's core values are respect, empathy, support, trust and honesty. They use these as a benchmark for behaviour and in recruitment assessments, performance reviews and to recognise great performance.
Some of the other practical changes they've made since the 2018 survey include developing and integrating a range of communication methods to respond to their people's different needs e.g. sending a weekly update email to all employees and volunteers about important updates, successes and changes to staffing, to make sure they're the first to hear any news. They've also created a wellbeing hub on Sharepoint where they post blogs and links to extra services, and have invested in e-learning to help with inductions, as well as using People HR (cloud-based people management software).
Another big improvement they've made is to introduce a wellbeing charter with action plans in four areas: leadership, mental health and wellbeing, physical activity and workplace culture. This has led to some great changes across the charity including:
bringing in mental health first-aid training for managers.
creating a remote wellbeing hub which their people and volunteers can use to access resources and information.
positive mental health at work e-learning for all employees.
suicide prevention training.
Big C have also made real strides in the area of diversity and inclusion. A large part of this is that they've signed up to level 1 of the Disability Confident scheme. This scheme helps employers make the most of the talents disabled people bring to the workplace. Through it, Big C have committed to:
carrying out inclusive and accessible recruitment.
offering interviews to disabled people.
providing reasonable adjustments to bring disabled people into their workplaces.
supporting existing employees.
All of these have had a really positive impact on employee engagement at the charity.
What did the judges say?
Big C did well in terms of overall engagement and survey participation, and the judges gave them solid scores in all categories. They were particularly impressed by the charity's clear set of values and the way they've used motivational maps (online diagnostic tools) to understand what drives engagement for their employees. They were also impressed with their commitment to inclusion and diversity, especially with the ways they're encouraging recruitment of those with disabilities, and their focus on learning and individual progression.
Want to know more?
You can see a full list of winners on the Best Employers website or read our article about the awards ceremony. And if you're interested in taking part in the next survey in 2023, please get in touch.