Stories
Pure Executive helped TMJ Interiors Ltd to recruit a Chair and advise the Board with succession planning
TMJ Interiors Ltd is a family-owned, multi-award-winning specialist joinery and interior fit-out company operating from Bildeston, Suffolk. Founded in 1981, TMJ employs 180 employees across the Suffolk and London offices. With an annual turnover of over £36m, the business has exciting expansion plans.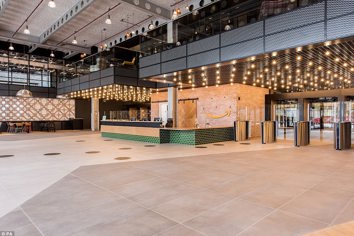 TMJ has a rich heritage delivering bespoke installations within commercial, residential and specialist projects, having partnered on some of England's most iconic historical buildings, such as 10 Downing Street, Windsor Castle, the Royal Opera House and the Royal Shakespeare Theatre. With a reputation within the industry for expert design and craftsmanship, quality and delivery, their name is synonymous with some of London's most recent, innovative designs. Projects have included the 2012 Olympic Park, The Vortex at Bloomberg's Head Office which has won a total of 26 awards, and Expedia's 80,000 sq ft office project to facilitate expansion.
The Brief
Pure Executive were first introduced to James Taylor, Founder and CEO, in February 2019 when their long-standing and highly valued Chairman (Andy Catchpole) announced his plans to retire. Andy had worked with James and the leadership team very closely for over six years and it was clear that his retirement would leave a big gap. The leadership team had all worked at the company for a long period and for TMJ to achieve its ambitions, there was an opportunity to empower the Board to start to work differently.  
How Pure Executive Made a Difference
Lynn and Jodie from Pure Executive worked together, investing significant time getting to know James and the team, and understanding what was unique about TMJ.  The output from these early meetings resulted in re-defining the role of Chair and recommending some ways to support the Board's development that would enable effective succession planning for the future.
The search for a new Chair was comprehensive. Our research included experienced Executive and Non-Executive Directors, from complex manufacturing and construction-related sectors, that would be vested to support the company's development over the next 5-10 years. Working in close collaboration, TMJ met a total of five candidates at the initial stage, all of whom were appointable and were a good fit. Whilst the candidate's experience was important, the personality and cultural fit was at the forefront of the search and after two further meetings, Tim Jones joined the Board in January 2020.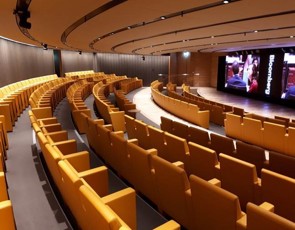 Tim is an experienced Chair and his portfolio includes Chair of Treatt PLC, Chair of City and Continental Ltd, Board Advisor to Allia, a social enterprise incubator and he is an Honorary Fellow at Cambridge Judge Business School.
Having joined not long before the Covid-19 pandemic, Tim has made a significant impact. James commented that "there is no doubt that we found the right Chair. Tim is calm, always makes time for us and has introduced a number of concepts ahead of COVID, that have proved to be excellent business decisions."
Whilst the search for a new Chair was underway, Pure Executive worked with a specialist business psychologist from OE Cam, (Cambridge based Psychologists), who facilitated Saville Wave Personality Profiles alongside 1-1 sessions with each Board member to discuss their aspirations, ambitions and development opportunities. This work has formed the foundation of the work that Tim is completing with the Board to enable the transition to a more strategic focus.
Pure Executive also spent time with eight of TMJ's high performing, aspiring individuals that James had identified as potential managers and leaders of the future. The company has a culture of nurturing and developing talent through the sponsorship of Degrees and the ILM qualification at its on-site training centre, and it was important to identify the right type of learning for the next stage of their professional journey with TMJ.
In the meantime, our sister company Pure, have recruited several junior and middle management roles as we continue the partnership between our two organisations.
Client Feedback  
Over the past 12-18 months, a strong lasting relationship has been formed, with genuine respect between our organisations. Feedback from TMJ highlighted how warm, easy and approachable we were to work with, our questioning being thorough and appropriate so that we built a very good understanding from the outset.
"Lynn and Jodie are good at challenging appropriately throughout the process and ensuring we don't lose sight of our aim and they supported us at every stage. We look forward to continuing our work together over the foreseeable future as TMJ continues its growth journey."
To find out how we can help with your Executive recruitment and succession planning contact Lynn Walters or Jodie Woodrow at Pure Executive.