Charity
Donating Easter bunnies to Age UK Suffolk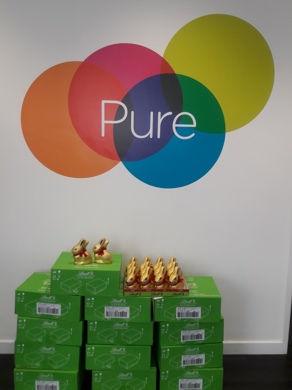 At Pure, actively supporting our local communities has been dear to our heart from day one.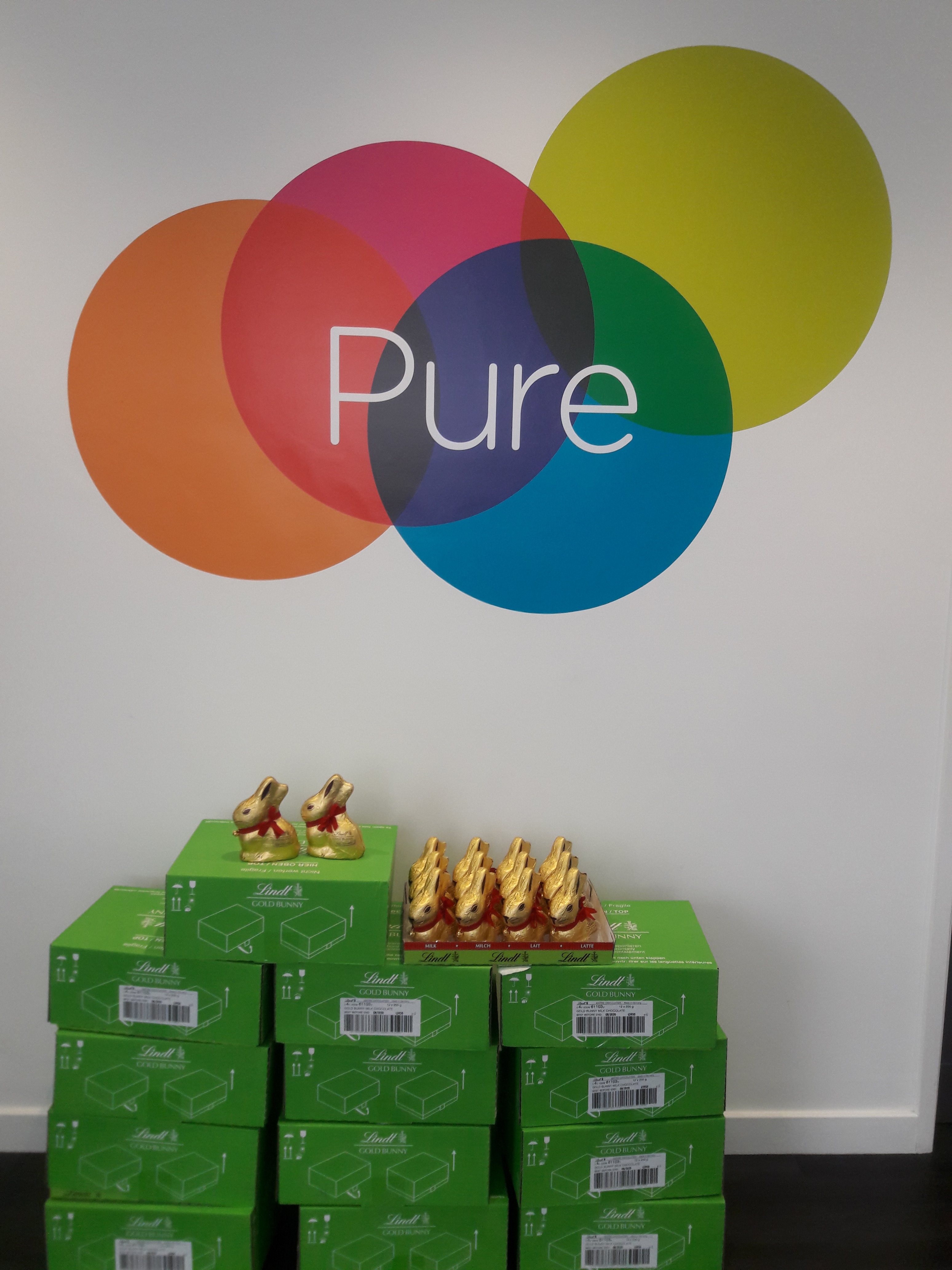 We are therefore delighted to donate 170 "Easter Bunnies" to Age UK Suffolk who will distribute to isolated people in the Suffolk community. Many of those that will receive an Easter Bunny would usually attend an Age UK Suffolk "chinwag" session and at the current time are really missing these groups and the interaction that they provide. These Easter bunnies were originally destined to our temporary workers as a "Thank You", however, due to social distancing, our consultants were unable to deliver these. 
We hope that through the distribution of these Easter Bunnies, we are able to help brighten up many lives in the current situation and spread a little bit of joy.
Pure regularly donate, volunteer and fundraise for local causes, through our events, team activities and individual challenges and to date have helped to raise over £167,000.
About Age UK Suffolk
Age UK Suffolk is a local, independent charity, working with and for older people in Suffolk.  Everything that they do is centred around improving the lives of older people across Suffolk.
Last year they supported around 21,000 older people and their families with vital services, support and information, often when they do not know where else to turn.
Due to the current COVID-19 situation, Age UK Suffolk has launched a "Good Day Call" emergency appeal, with the goal to raise £33,000 each month to reach older people in Suffolk who will be facing an extended period of isolation and loneliness. The current situation has meant that they are experiencing a significant reduction in income of paid-for services and usual fundraising activities, which would usually help to fund free information, advice and befriending services.
They are already seeing an increase in the need for these vital services and anticipate a 40% increase in regular call requests, as well as additional requests to help with urgent shopping and prescription collections.
Donations to this emergency appeal can be made here.