Opinion
Why should you consider hiring a temp?
Reviewing staff resources for the year ahead doesn't have to mean committing to the cost of recruiting full-time employees. Temporary workers can quickly fill any gaps within teams and bring a wealth of other business benefits too.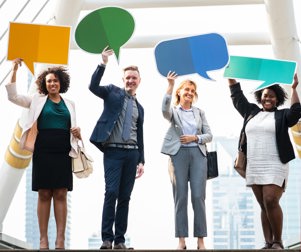 Senior recruitment consultant Gemma Pluck explains some of the reasons why employers should consider hiring temps and the options available to bring temporary talent into an organisation.
Whatever you need, our specialist temp recruitment experience puts us in the best position to support you at every stage of the process, so you can gain the following benefits of professional interim support.
INSTANT, EFFECTIVE SUPPORT
A temp can usually start a new role within a matter of days and make an immediate difference. Those who thrive in interim positions are likely to be highly self-motivated individuals, they have cultivated the flexibility and adaptability to hit the ground running and to achieve results in the short term.
Increased morale and reduced sickness absence
If the current workflow is unmanageable, recruiting an interim will boost the morale of your full-time workforce by relieving the team from an excessive workload. This can prevent a potential drop in productivity or increase in sickness absence caused by employees feeling snowed under.
Fresh perspectives
Temps and freelancers are likely to have worked across many different organisations, both in the same industry and outside of it. They can bring experience and knowledge of different systems and processes which could spark ideas you may not even have considered.
Specific skill sets  
By bringing in a professional interim to complete a special project you can gain access to strategic skill sets and experience you may not already have within the organisation.
Avoid potentially costly recruitment mistakes
Temporary employees can not only provide an immediate injection of skills and experience, they can also help to buy you time when you are recruiting for a permanent position. Taking on an interim to manage the workload in the short term could help you to avoid recruiting the wrong hire due to time pressures.
Extended interviews
In some instances, employing temps can also lead to meaningful hires in the long run. Taking on an interim allows you to assess their suitability for the role, team fit and skill set, prior to hiring someone on a permanent contract.
At Pure, we have developed a network of highly experienced temps, freelancers and consultants, which we place with organisations on a short-term basis to provide a temporary injection of skills, resources and specialist knowledge. We support organisations with temporary recruitment solutions across all levels and for a variety of different reasons, whether it is covering employees on leave, planning additional support for particularly busy periods or bringing in additional expertise for a specific project.
Temporary workers can be employed on a fixed term basis, where the employee is contracted for a specific time period and is set up on your own payroll system and subject to the terms and conditions of your organisation's contract. Alternatively, we can support you to employ a temp as an agency worker who is paid on an hourly or daily rate. In this instance, we will manage the temp's pay on a weekly basis so there is no need for you to have to administer the payroll, and in most instances, both the employer or the temp only need to give one week's notice to terminate the assignment.
If you would like more information about recruiting temporary workers or to discuss any temporary candidates, contact one of our consultants:
Cambridge 01223 209888  |  Chelmsford 01245 708808 |  Ipswich 01473 250990  |  Norwich 01603 216450