Stories
Supporting Rebecca to become a senior leader at Lintbells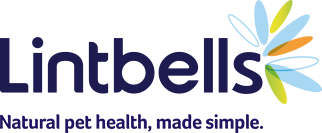 Since completing our Women's Leadership Programme, Rebecca has been promoted from HR Manager to Head of Human Resources and Legal. Read how the programme supported her progression to becoming a senior leader at Lintbells.
About
Lintbells has been making premium quality, natural supplements since 2006, when John Davies and John Howie discovered a shared passion; the difference great nutrition can make to pets' lives. The fast-growing organisation has become a multi-channel business which sells in over 20 countries. It is based near Hitchin in Hertfordshire and the majority of its products are still manufactured in the UK. The business, which has been built on a strong people-focused culture, currently employs nearly 70 members of staff and has been recognised in The Sunday Times Fast Track list in 2017 and 2018.  
Challenge
Rebecca Davies started her career with Lintbells as a Customer Service Assistant in 2014. When she was promoted to HR Manager in 2016 it was the first time the growing business had invested in an in-house professional dedicated to everything human resources. Having successfully spent time building and implementing a portfolio of HR-related policies and procedures, covering everything from recruitment and inductions through to employee engagement, Rebecca had reached a point where she was keen to further develop her strategic thinking.
Rebecca explained: "I have always been ambitious and I wanted to channel that determination to support the organisation's continued growth and development as well as my own. I was looking to build my confidence in pushing the status quo to help me lead in introducing further HR plans to benefit the business and its people."
Solution
Having explored potential training options, Rebecca chose the Women's Leadership Programme to help develop her skills and support her progression to becoming a senior leader.
She added: "The course really helped me to challenge our Executive team and to expand their thinking on people management and all things employee-related. Having more confidence resulted in the Executive team also being more confident in myself and my role. The increased trust in my position and the business benefits of the policies and procedures I wanted to lead on has given the Executive team more time to focus on the commercial development side of the business."
Benefit
Since completing the Women's Leadership Programme, Rebecca has been promoted from HR Manager to Head of Human Resources and Legal, a promotion she believes has been strongly supported by her participation in the course.
Rebecca explained: "The Women's Leadership Programme made a massive difference in helping me to start operating at a higher level. Being with like-minded women in senior leadership roles definitely stood out as one of the highlights and I liked how the programme was run and the intimacy of the course. It enables you to develop a level of trust and a bond with the other delegates. This encourages you to open up and get more out of the programme. I learnt a lot about myself and the way I work, and also a lot about how other people think, which has given me a great insight into how to get the best out of people."
Lintbells has since sponsored two more delegates to participate in the Women's Leadership Programme.
Rebecca added: "My experience and the way in which the organisation benefitted from my self-development showed the real value of this course. I still use many of the tools I learnt on the programme and they have become invaluable to how I now work. I have also kept in touch with some of the other delegates, which has given me a great ongoing support network."
For more information about the Women's Leadership Programme or to register contact Lucy Plumb on 01223 666455 or lucy.plumb@prs.uk.com. Or visit womeninleadership.prs.uk.com