Stories
Read how taking part in Best Employers is helping LSI Architects to measure progress against its mission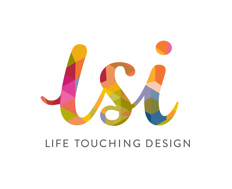 LSI Architects, based in Norwich, won the Best Employers Eastern Region 2018 Best Professional Services Company Award and also achieved Platinum Accreditation. Read how continuing to take part in Best Employers is helping the organisation to measure progress against its mission to become the best employer in the construction industry as well as enabling it to share ideas and learn from others.
About
LSI Architects is an award-winning architectural practice with around 60 people, including architects, technologists and support staff, based in Norwich and London. We seek to create sustainable, innovative, valuable and positive Architecture that improves lives, builds communities and enhances society, or as we put it - Life Touching Design. The practice has extensive experience of undertaking projects for clients of all types throughout the UK, with a particular focus on projects in London, Norfolk, Cambridge and the Eastern region.
Why did LSI take part in Best Employers 2018?
At LSI Architects we're on a mission to become the best employer in the construction industry, believing this is how we'll ultimately become a better architectural practice. Regardless of external conditions, we continue to strive to be different. When faced with challenges, we don't want our colleagues falling into the trap of working longer hours. Instead, we want our people to become happier, healthier, and more skilled and motivated to deliver the quality design and committed service our clients expect from us. Taking part in initiatives like Best Employers is a great way for us to benchmark ourselves against other companies and to measure our progress. It's also an excellent way for us to share ideas and to learn from others.
How did Best Employers help LSI with employee engagement and frame its strategies for the future?
We were absolutely thrilled with the feedback we received via the Best Employers report, which showed that there are many individual aspects of approach that make LSI a great place to work, not least our strong culture and values. In fact, we were so impressed by the feedback we received from our team that we had to contact Best Employers to check that we were reading it correctly!
However, there is always something that arises from the feedback we receive that can help us to improve. As we have taken part in Best Employers on more than one occasion, it also allows us to see how we have progressed in different areas over a period of time. This continued commitment to listening to our team and acting on their feedback also plays a part in helping us to achieve other external accolades. We have just been reaccredited with Gold status in the MIND workplace wellbeing index. What was extra special for us this year is that the results of the staff survey placed us first in that section of the wellbeing index from 106 companies nationally.
What were the benefits of taking part?
The data from the survey is an excellent endorsement that, when it comes to our people, we are getting things right and we are rightly encouraged by and proud of the results. We outscored our comparison group in virtually every area which is a fantastic message to be able to share with potential new members of our team.
What the judges said…
This is a great company which puts a huge amount of emphasis on learning and development, coaching and mentoring. All staff believe they live the values. Furthermore, the company offers flexible working and sabbaticals to all staff and very much has a 'grow your own' strategy to career development with 50% of the leadership team having been home-grown.
As well as employing talent based on merit and giving each employee a personal development plan to help them to progress, the practice has also created an inclusive culture to support diversity. In a traditionally male-dominated industry, 40% of LSI's staff line are female and 35% of Associates are female. LSI has recently welcomed two new people to its Board of Directors. Mirja Mainwaring became LSI's first female Director, and Matt Clarke became the first Director who initially joined LSI as a trainee, demonstrating the success of its inclusive culture and 'grow your own' strategy.
The mental and physical wellbeing of all employees is factored in HR policies and procedures, with initiatives introduced including weekly yoga sessions and reflexology, plus emotional intelligence training for all senior members of the team to help them spot any signs of potential issues around employee mental health. Its commitment to developing the next generation of talent continues through work with schools, colleges and universities, including inputting into courses at City College Norwich, guest lectures at Norwich University of the Arts and student work placements. LSI further supports the communities in which it operates by investing time and expertise to support initiatives through its Norfolk ProHelp membership, including recent support for a scheme with the Matthew Project.
What the client said…
The Best Employers Eastern Region Platinum accreditation and award for Best Professional Services Employer are further evidence that we are on the right path. The business benefits of our approach to employment are clear. The majority of our £4.2m turnover derives from repeat business and framework commissions, a testament to the quality of our service, and we regularly receive feedback from our clients saying that this is because our people are great to work with.
How has Best Employers made a difference to LSI?
External recognition through initiatives like Best Employers is a great endorsement of our approach to improve our competitive positioning through developing our people. It helps us to 'spread the word' which is vital not just in building a strong employer brand which helps us to attract the best people but also in unlocking new project opportunities with people who value our approach and want to work with us.
About Pure
As a professional recruitment consultancy, Pure supports businesses in the Eastern region with talent recruitment, retention and succession planning. It recognises the significant impact employee engagement and workplace culture has on an organisation's employer brand and its ability to attract and retain the high-calibre employees needed to achieve business growth and success. For more information on how Pure can support your business with unrivalled local recruitment expertise, talent development and employer brand, contact your local office.
Find out more about Best Employers Eastern Region 2020 here >>