Stories
Read how Best Employers has supported Treatt in its continuous employee engagement journey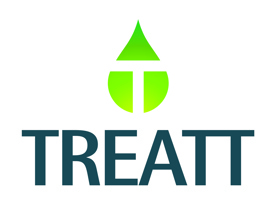 Treatt, based in Bury St Edmunds, won the Best Employers Eastern Region 2018 Best Manufacturing Company Award and also achieved Platinum Accreditation. Read how Best Employers has supported the organisation in its continuous journey to optimising staff engagement and maintaining a happy, vibrant culture in which to work, learn and drive success.
About
Founded in 1886, we are a trusted ingredients manufacturer and solutions provider to the global flavour, fragrance and consumer goods markets from our bases in the UK, the US, China and Kenya. Our people are creative, technically excellent and dedicated - allowing us to develop and supply a range of ready-made or bespoke systems to suit even the most adventurous needs. Our ingredients are present in countless food, beverage and personal care products in over 90 countries across the world.
Why did Treatt take part in Best Employers 2018?
Employing around 350 people globally, we understand that people are the key to making our business successful. We therefore value information that can help us improve the employee experience and drive our business forward. The leaders of the business have a strong focus on staff engagement and more specifically the employee experience of working for Treatt and commit to maintaining a happy, vibrant culture in which to work, learn and drive success. 
Having previously taken part in Best Employers Eastern Region and shared our company's engagement story at the 2016 Best Employers event, we participated again in 2018 because we recognise that employee engagement is a continuous journey. We have spent a lot of time working towards being the best employer possible, but we do not want to become complacent.
How did Best Employers help Treatt with employee engagement and frame its strategies for the future?
The happiness and well-being of our staff is incredibly important to us and from the analysis of the Best Employers survey, we are keen to continue optimising staff engagement in the workplace in order to remain a Best Employer in the years to come.
Results indicated opportunities to improve communication around the business, and promotion of several workplace initiatives that were in place. Further activities have included improvements to the structure around pay and rewards and enhancements to the ways in which we deliver development and training opportunities. We still have a lot to do, but with an ongoing commitment to the value of engagement, it remains firmly on our agenda.
What were the benefits of taking part?
We understand that engagement isn't just a concept – it is a feeling of loyalty, excitement and passion, a feeling which gives employees an extra buzz, and a feeling that drives the innovation of new products and services. Therefore, to achieve engagement we need to understand how our staff are feeling and the Best Employers survey complements our inhouse satisfaction and pulse surveys and the feedback we seek through one-to-ones with staff. It gives us the feedback and ideas we need to continue cultivating a progressive environment which empowers our expert employees and maintains the fun, engaged culture which is central to our success. It also enables us to benchmark our organisation against other best employers in the region.
What the judges said…
This company clearly understands what it needs to do to engage its staff and has a well-developed programme of social inclusion and reward and recognition which makes its staff feel valued. Its low staff turnover rate is testimony to this.
It has developed a diverse and positive environment designed to stimulate creative thinking and ensure all employees feel valued, empowered and encouraged to grow. Staff are supported to reach their full potential with training and cross-company opportunities high on the agenda, and the company values, which were created by Treatt staff through workshops and focus groups, are clearly the cornerstone of the organisation. These values help attract and recruit those who share Treatt's vision and are reinforced through performance reviews, a team of 'values ambassadors' and rewards for colleagues who stand out by demonstrating the values. Treatt's trust driven, flexible working approach supports people's needs throughout their career and it has a clear commitment to promoting the physical and mental health of employees. The organisation also regularly gives back to the local community by engaging employees in charity support and work with schools and colleges. Treatt is clearly an employer of choice.
What the client said…
Winning a Best Employer award is a fantastic achievement for Treatt and it is very encouraging to see us progressing year on year. Our people are at the heart of our organisation and of course we are aiming to attract exceptional people who are genuinely passionate about what they do. Achieving Platinum Accreditation will help us to continue recruiting the right talent to our business, creating an engaged culture that can deliver success now and into the future.
How has Best Employers made a difference to Treatt?
Becoming an accredited Best Employer tells our employees, clients, partners and investors that we are an organisation which understands the importance of workplace engagement and genuinely values its people. We believe that accreditation will enforce the message to our employees that they are valued, which in turn will increase motivation and commitment. It also enables us to celebrate our workplace culture and our collective belief in the company's vision and values. Our financial success and customer satisfaction, plus low staff turnover and employee experiences, are clear indicators that our approach is working.
About Pure
Pure is the professional recruitment company for the East of England, supporting the growth of the region's organisations through the recruitment and development of highly engaged employees, while also helping candidates at each stage of their career.
We recognise the significant impact employee engagement and workplace culture has on an organisation's employer brand and its ability to attract and retain the high-calibre employees needed to achieve business growth and success. For more information on how we can support your business with unrivalled local recruitment expertise, talent development and employer brand, contact your local office.
Find out more about Best Employers Eastern Region 2020 here >>