Stories
Read how Best Employers enabled Aramar to benchmark its culture and values and gain detailed insight into what matters most to its employees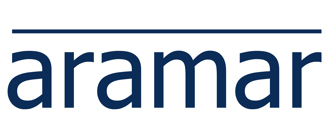 Aramar Solutions Limited, based in Ipswich, won the Best Employers Eastern Region 2018 Best Overall Small Company Award and also achieved Platinum Accreditation. Read how Best Employers not only helped to position Aramar as an employer of choice but also enabled the organisation to benchmark its culture and values and gain detailed insight into the areas which matter most to its employees.
ABOUT
Aramar delivers financial reporting, planning and analytics solutions. We help our customers to perform better and become analytics-driven. We are trusted by organisations of all sizes and in all industries to help them plan for, understand and control their business performance. We are an IBM Gold Business Partner.
WHY DID ARAMAR TAKE PART IN BEST EMPLOYERS 2018?
Our involvement started when we were putting together our entry for the Best Employers category, sponsored by Pure, in the Suffolk Business Awards 2018. We realised that one of the criteria for entering was being involved in the Best Employers Eastern Region survey. We researched what that entailed and quickly realised that it was a strong initiative and one we would be very interested in participating in. We'd looked to enter the awards as a potential opportunity to position ourselves as a great employer. The addition of the Best Employers' survey provided us with the added bonus of being able to ask our employees for their feedback and to gain benchmark data on where we were at in building and communicating our culture and brand.
HOW DID BEST EMPLOYERS HELP ARAMAR WITH EMPLOYEE ENGAGEMENT AND FRAME ITS STRATEGIES FOR THE FUTURE?

Since our business was established in 2010, we have grown from three to 17 employees, moved to larger premises, increased our turnover year-on-year and expanded the business to set up Aramar Technologies. This was the first time we had conducted any type of companywide survey and we were delighted to get 100% of our employees to participate and to score in the top 25% for our employee engagement levels. We take employee engagement very seriously and have committed to maintaining and improving our engagement levels year on year.
The tailored report helped us to better understand what values were most important to our employees and to pinpoint our core strengths and areas for future improvement. Now we are now able to focus our efforts on areas which really matter to our staff and to build on what we have started. As a business, we are looking at ways we can achieve this and we have started by improving the communication between our Directors and our employees and by sharing more detailed business performance information. We found that this has really motivated our employees and helped everyone to gain even greater clarity around the value of their role within the business.
WHAT WERE THE BENEFITS OF TAKING PART?
We believed that as a business we had created something special with our progressive attitude to flexible working and to creating a great benefits package. Best Employers gave us a chance to find out if our employees really agreed. It also enabled us to see how we compared against other local employers.
Having won an award and achieved platinum accreditation, we can now position ourselves as an employer of choice in the Eastern region. We believe our organisation is a great example of what can be achieved when there is mutual respect and trust between employer and employee. Our Best Employers success has been a great opportunity to shout about how you can do things differently and still be commercially successful.
WHAT THE JUDGES SAID …
Aramar stands out as a platinum employer due to its attention to detail in thinking about its people as individuals. They have a vast range of benefits, are creative in their learning and development provision, think carefully about how they reward their people and how this links to their values.
The benefits have all been considered to help nurture consultants working within an industry which is notorious for burn out and stress-related health issues. These include flexible working, unlimited holiday, health insurance, an extra day holiday for birthdays and free meditation sessions. This approach to workplace wellbeing is one of the reasons why Aramar has achieved an extremely low staff turnover rate. 
The recent introduction of a bi-annual employee profit share pay-out scheme has further incentivised Aramar employees to work together towards the common goal of making the business successful. This complements the already existing consultancy bonus scheme, often a deciding factor for consultants choosing to join Aramar. Employees are encouraged to have a say in the direction of the business and two all-company meetings are held each year to bring employees together to discuss important company information and to hear from the Directors.
The company also prides itself on selecting people with potential and then providing them with excellent support, personalised training plans and career progression opportunities, no matter what their role. In the last 12 months, all of Aramar's employees have undertaken internal or external training and the company is committed to fostering talent from the local community. Several interns from the University of Suffolk have stayed with the business and are now training to be consultants. For its consultants, the organisation has developed its own initiative called Aramar University, a bespoke programme which aims to produce the best consultants in the industry.
In addition, Aramar has a number of other initiatives lined up for the future, so they clearly are not resting on their laurels. It is an impressive and well thought through employee proposition.
WHAT THE CLIENT SAID …
We have worked hard to create a rewarding and vibrant place to work and we are committed to achieving a good work-life balance for all our employees. We know it is the knowledge, skills and commitment of our people which has helped to drive our success. We were really pleased to win the Best Employer Overall Small Company award and to also be accredited as a Platinum employer. It is a fantastic achievement for us and a source of pride for everyone in the organisation. It reflects the hard work all our employees and associates have put in to making Aramar a great place to work.
HOW HAS BEST EMPLOYERS MADE A DIFFERENCE TO ARAMAR?
We want to be seen as an employer of choice and becoming an accredited Best Employer sends a positive message to our current employees and will also help us to stand out from the crowd when attracting new recruits. 
It's been great to share the news of our award win and accreditation status with our customers. We are proud that the work we have done to provide a positive and inclusive environment has helped us to be recognised as a progressive employer. We plan to build on our success and to maintain and raise the high standards we have set. We have always had a huge focus on our people, and this has given us real insight into how valuable this outlook is to the business as a whole. 
ABOUT PURE
As a professional recruitment consultancy, Pure supports businesses in the Eastern region with talent recruitment, retention and succession planning. It recognises the significant impact employee engagement and workplace culture has on an organisation's employer brand and its ability to attract and retain the high-calibre employees needed to achieve business growth and success. For more information on how Pure can support your business with unrivalled local recruitment expertise, talent development and employer brand, contact your local office.