Charity
Pure takes part in Macmillan's World's Biggest Coffee Morning
On Friday 27 September, our Pure team raised £144.52 for people living with cancer by hosting an event as part of Macmillan Cancer Support's World Biggest Coffee Morning.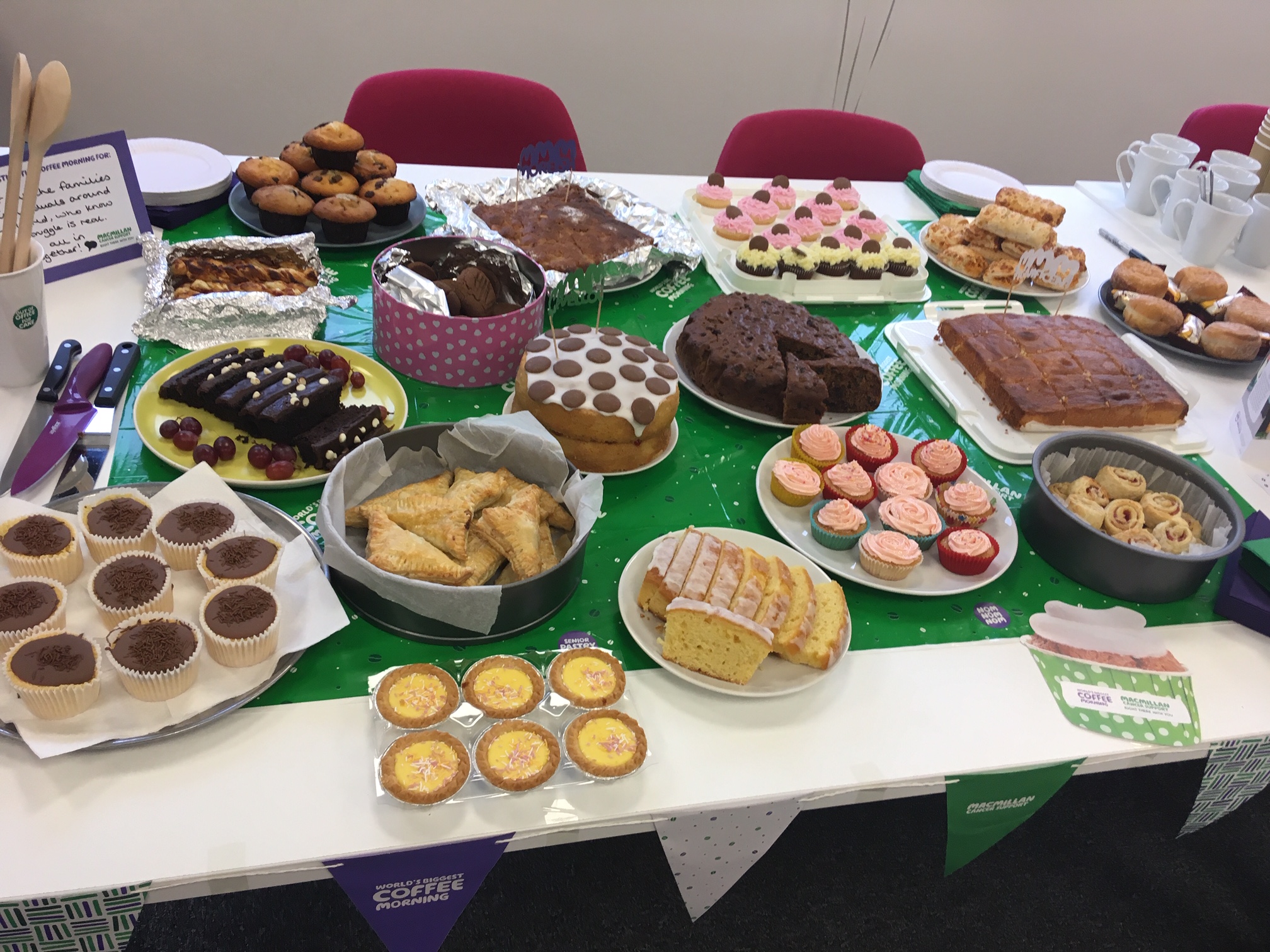 Hosted in our Cambridge, Norwich and Ipswich offices our teams offered an amazing selection of delicious treats from cakes, bakes, sausage rolls and samosas, for staff and local business.
At Pure, actively supporting our local communities has been dear to our heart from day one.  We regularly donate, volunteer and fundraise for local causes, through our events, team activities and individual challenges. We are so pleased that the money we raised for Macmillan Cancer Support will be able to make such a difference to people living with cancer.
Macmillan's Coffee Morning supports the growing number of people living with cancer across the UK. Macmillan is almost entirely funded by donations and simply cannot support the growing number of people with cancer who need them without the public's help. Every two minutes someone in the UK is diagnosed with cancer. There are over 2.5 million people living with cancer in the UK and this is set to grow to almost 4 million by 2030.
About Macmillan
Macmillan is the UK's leading cancer supporter charity giving personal, one to one care and support to thousands of people every day. Macmillan is the only charity supporting anyone, no matter their age, where they live and or their cancer diagnosis. We're here to help everyone with cancer live life as fully as they can, providing physical, financial and emotional support. So whatever cancer throws your way, we're right there with you.
If you would like to support people with cancer in your community to live life as fully as they can go to www.macmillan.org.uk/coffee