Opinion
Why speed is of the essence if you want to get your chosen candidate
In today's competitive recruitment market, businesses are having to work fast when hiring new employees to avoid missing out on the candidate they want.
Fiona Cooper, Senior Recruitment Consultant at Pure, explained: "If there is too long a gap between the applications being submitted, interviews and job offers, there is a real risk that organisations will lose the most highly-sought after candidates to a competitor. Beyond that, taking too long to interview and hire can damage your employer brand, especially if there is no contact or explanation. If candidates feel like they have been left waiting, there is a real risk they will begin to view the company in a negative light. After taking the time to apply and interview, candidates can feel the effort they have put into the process so far isn't being valued by a potential employer. It is important for employers to use the recruitment process as a reflection of their values and culture and how they look after their staff."
Here are some top tips to speed up your recruitment process, without compromising on gathering the information needed to make the right hiring decision.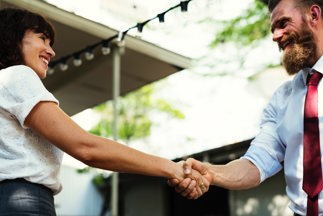 Make use of internal contacts
Share details of any new vacancies with current employees. They are likely to have a network of contacts in similar roles and industry sectors, helping you to find possible candidates faster. It also opens up the potential of in-house candidates, including those considering lateral moves as well as those looking to progress up the career ladder.
Build your own potential talent network
People you have previously interviewed, past employees and contacts made through networking could all be potential candidates. A prior candidate who wasn't right for that particular role, or an employee who left to gain different experiences could be the perfect fit to join or return to the business in a different position. Keep in touch with top talent through platforms such as LinkedIn and networking events, so you can connect with high-calibre candidates as soon as positions arise.
Streamline your interview processes
Interviewing is the most time-consuming part of recruitment. Look for ways to reduce the steps involved and to keep it as efficient as possible. For example, consider group interviews so you can meet all potential candidates in one day, make use of technology to conduct video interviews rather than trying to get everyone in one place, or be flexible and consider evening or weekend meetings if it means you can see candidates quicker. Conduct any tests, assessments and office tours etc. on the same day as interviews.
Show investment in candidates
Do all you can throughout the recruitment process to make high-calibre candidates want to work for you, rather than any competitors they may also be in touch with. Show your investment in them from the outset, create a positive interview experience and keep them feeling engaged and valued throughout. For more ideas on how to do this, read Kelly Earl's recent advice piece here.
Stay in regular contact
Share a clear timeline with candidates, stick to it and keep in touch regularly. If a candidate is left waiting they are likely to become frustrated and feel less excited about the role. They could also presume they've not been selected for the next stage and accept a different job in the meantime. If you are in a position to make a candidate an offer, do it verbally as soon as possible, rather than waiting for any paperwork to be completed.
How we can help…
Our expert consultants can provide the extra time and resources you may need to keep things moving as quickly as possible. We can approach suitable candidates we're already in touch with immediately, interview them so you only need to meet with a shortlist of the most suitable people, and spend the time needed to make sure everyone is kept informed throughout. Also, candidates are unlikely to tell a potential employer if they are seeing more than one organisation, but they will tell their recruitment consultant. We are in the position to offer impartial, yet informed advice on what would be the best move for everyone involved, rather than just the first job offer that arises.
Don't miss out on your perfect candidate, contact us for expert recruitment advice and support.
About Fiona
Fiona Cooper is a Senior Recruitment consultant who joined Pure in 2015. She has gained a wide breadth of experience while working at Pure, moving between different divisions such as HR and Office Support before settling into Finance and Accounting.
Working out of our Ipswich Office, Fiona is now part of our Accountancy team and looks after part and newly Qualified Accountants in the Eastern region.