Stories
Gaining the tools needed to address the challenges ahead

About
AVEVA is a global leader in engineering, design and information management software for the process, plant and marine industries. It's world-leading technology was originally developed and spun out of Cambridge University in 1967 and its head office is still based in the city. In 2018, AVEVA united with the Schneider Electric industrial software business to create a truly global business with over 4,400 employees in more than 40 countries.
Challenge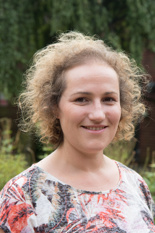 Jo Stansfield, Global Lead – Diversity and Inclusion, first joined AVEVA in 2008 as a Senior Software Engineer. Having progressed to become Product Manager, Jo was then further promoted to Deputy Head of Platform. This role brought new responsibilities, spread across several teams in five different locations.
"As a product manager I'd had plenty of experience in giving strategic direction for product development, but the breadth of the teams' work and managing the development organisation was a new and huge challenge for me. I considered the development of the team, and each individual within it, as a significant responsibility. I was keenly aware that I didn't want to just muddle through. I wanted to approach it with careful consideration and reasoned decisions from the start."
Solution
Jo chose to sign up for the Women's Leadership Programme to help her build her people management skills and to form a framework of how she would approach and carry out her new role. Shortly after the first sessions of the programme, AVEVA underwent a transformation that was significant for many of Jo's teams and changed priorities for much of their work.
Jo added: "The Women's Leadership Programme gave me the tools I needed to address the challenges ahead of me. It gave me the resources as a leader to support my work with each team through this time of change. One of the sessions which made a significant impact on me was about values and the realisation that we can consciously use our values to shape the decisions we make as leaders and our conduct in executing them. When I was working with my teams to redefine their work I carried out workshops to draw out from each of them the aspects of their previous ways of working that were important to them, and which needed to be retained. I was able to use this to set a positive vision for the future."
Benefit
A year after attending the training, Jo was promoted again to become Head of Product. Responsible for Interoperability capabilities of AVEVA's software solutions, Jo now also has a higher level of autonomy to lead the organisation.
Jo said: "I'm proud that during that first year, when there were potentially difficult changes for the teams, attrition was low, and people were motivated and focused to work together."
The Women's Leadership Programme is also designed to helped women to build a network of like-minded professionals and to gain exposure to high profile, successful business leaders. Jo, who is involved in initiatives such as Women in Science & Engineering (WISE) and promoting AVEVA and software careers to young women, added: "It's often said that a lack of female role models affects women's ambition. Working in technology, I've never had many female colleagues. I was curious to know how I'd react to an all women group for training and I found real admiration for all of them and the guest speakers. While I've certainly learnt a lot from many male colleagues, I also discovered it is that bit easier to put myself into other women's shoes."
For more information or to register contact Lucy Plumb on 01223 666455 or lucy.plumb@prs.uk.com. Or visit womeninleadership.prs.uk.com