Stories
Discover how our Consultant's personal service gave Stratagem an excellent short list of candidates and secured the right person for the role.

ABOUT
Stratagem Intellectual Property Management Ltd is a full-service, UK-based, outsourced intellectual property law firm with offices in Cambridge, and Bristol. Stratagem has global reach through its growing network of foreign legal contacts and clients and assists clients ranging from start-ups through SMEs to global corporations.
Stratagem fills a developing need within industry for the provision of strategic advice and intellectual property management for life science, medtech, cleantech and high technology companies. Stratagem's qualified patent and trademark attorneys and solicitors use a commercial perspective and hands-on management approach to enhance the value of IP assets.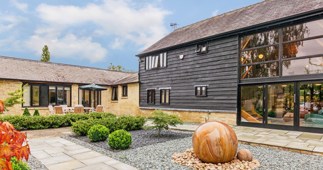 CHALLENGE
When Stratagem decided to recruit a Senior Finance Manager into the business it was not only a brand-new role for the company, it also came at a time of significant change.
Tricia Willett, HR Manager, explained: "We had previously used external finance consultants, but due to business growth we wanted to appoint an internal management accountant. Our company structure was changing due to an imminent merger, so it was a good opportunity for us to create this new position. But we knew it would be a big role and one which would grow as our business expanded. We needed to be able to put a lot of trust in the person who filled it. On top of that, we also needed to find someone pretty quickly."
SOLUTION
Faced with time pressures, organisational change and the prospect of recruiting for a completely new role, Stratagem decided to use Pure's expertise to help them find the right candidate. This was a big decision for the company, as they hadn't been impressed with previous experiences of other recruitment firms.  However, Pure had been recommended to Stratagem's CEO Nicola Baker-Munton by John Watkinson who works with Nicola as her executive coach through Vistage UK.
Pure's Managing Consultant Mark Wishart immediately arranged to visit Stratagem and to meet with Tricia and Nicola to find out more about the role, the overall business and the local area.
Tricia said: "Finding the right cultural fit was extremely important to us. Our values are based on working well together. Although we needed someone driven, ambitious and highly skilled, we also wanted someone who was extremely personable and who would get on with people at all levels. That can be a hard person to find. But Mark took the time to really understand what we were looking for and he found us our ideal candidate. She has now settled in extremely well and has become a fantastic asset to our business."
BENEFIT
Pure's thorough approach not only resulted in recruiting the right person for the role, it also saved Stratagem's HR team a lot of work and marked the start of a successful long-term relationship.
Tricia added: "Pure met with all the potential candidates first to assess whether it would be a good fit from both sides. This meant they gave us an excellent shortlist of candidates and we didn't have to do all the groundwork to get to that stage.
"The best thing about working with Pure was the personal service we received. It was very different to our other experiences of using recruitment agencies. We were made to feel valued and that meant a lot to us. I always go straight to Pure now. Even if it isn't a role which fits within one of their specialisms, I still check with them first, just in case it is something they can help with. We would work with them all the time if we could."