Stories
Developing the confidence to support other women
About
Established in 1903, Fauna & Flora International (FFI) is the world's oldest international conservation organisation. It has remained at the heart of international conservation since that time and was instrumental in setting up the International Union for the Conservation of Nature, the Red Lists and WWF, as well as many smaller local conservation organisations. FFI has always been a ground-breaking and renowned for its innovative, landmark programmes, many of which have become regarded as classic examples of conservation practice. Today, FFI delivers 150 different projects in more than 50 countries. It employs approximately 400 staff worldwide, with just over 100 of these based in the UK, including at its headquarters in Cambridge.
Challenge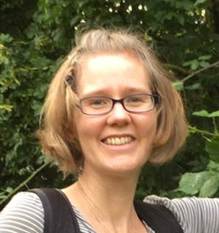 Marianne Carter is Director of Conservation Capacity and Leadership at FFI. As well as being part of the organisation's management team, Marianne leads a team of 15 people to deliver an ambitious programme of work across the globe which supports the professional development of people and organisations with a focus on protecting the natural world.
For Marianne, the challenges faced were both personal and sector-wide. On a personal basis, she was juggling her senior work role with parenting and had recently reduced her hours to four days a week. On a wider level, Marianne also wanted to help address the challenge of gender equality across the conservation sector.
Marianne explained: "Our head office has a relatively high percentage of female employees, including representation at a senior level. However, as an international organisation, with significant cultural differences in the places we work, it can be a challenge as a woman to be listened to in some contexts. As part of my role, I am a trainer and facilitator of courses in conservation leadership. To help support our staff and partners to ensure gender equality throughout our operations, I specifically wanted to include the consideration of gender, as culturally appropriate, within these sessions."
Solution
Marianne identified the Women's Leadership Programme as the ideal course to not only help her to reflect and think more deeply about her own approach to managing and driving her work effectively and fairly but to also learn about facilitating more women in leadership positions. Coming from a conservation charity, Marianne was able to benefit from a fifty per cent funded place on the programme, supported by the Blossom Charity.
Marianne said: "Over the years, my emphasis has been on building my team's capacity to deliver the best possible outcomes. I have spent my working life supporting others to build their capabilities but have notably not taken time out myself to do this. The Women's Leadership Programme gave me the opportunity to focus on myself and my work life balance as well as learning skills to support others."
Benefit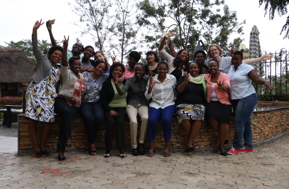 After completing the Women's Leadership Programme, Marianne worked with her team to develop and deliver their own women's leadership workshop. The four-day workshop brought together a group of inspirational leading women conservationists from across Eastern Africa to share experiences and discuss how to support female conservationists to become leaders. The sessions involved a variety of tools and techniques including coaching, mentoring and building support networks.
The group came up with over 50 practical ways to actively support women to overcome barriers, including improving facilities for women within the workplaces and building supportive, personal networks for encouragement and confidence building.
Marianne said: "I feel that the Women's Leadership Programme has given me the confidence to support other women and to improve our working practices at FFI. For our workshop, I wanted to create a safe environment to discuss the key issues around women in leadership. I definitely learned a lot from Christina and Lynn on how to do this, especially in creating an atmosphere of 'looking after one another', something I had really felt during the Women's Leadership Programme. It is so encouraging to see positive outcomes coming from the workshop already. I have real hope that the spirit and strength found there will keep radiating out through these ladies' actions and help them to make a real difference."
For more information or to register contact Lucy Plumb on 01223 666455 or lucy.plumb@prs.uk.com or visit womeninleadership.prs.uk.com

Written by
Lucy Shepherd
Lucy joined Pure Executive in 2014 to support the Executive Recruitment team with research and administration of Executive and Board level appointments, as well as facilitating and organising events.